Submitted by John Garratt on June 17, 2020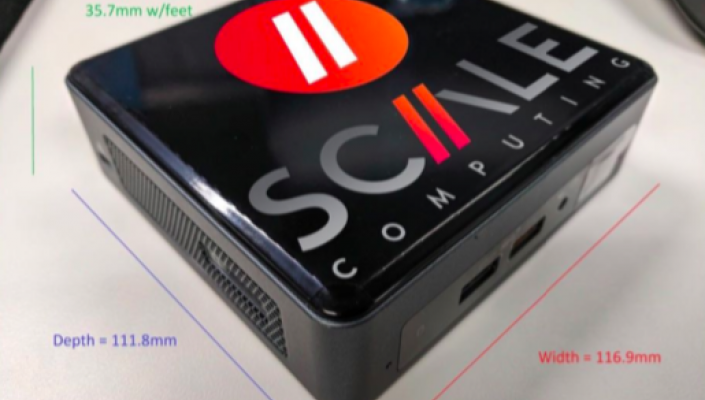 Edge computing vendor Scale Computing has announced a strategic partnership with Titan Data Solutions, a data storage and cyber security solutions distributor in the UK. The agreement will enable Titan to offer Scale's HC3 series technology to its channel partners across the UK.
Titan will work with its partners to take advantage of Scale Computing's full suite of HCI products, filling a previously "significant gap" in its market, said the distributor.
With a built-in open-source hypervisor, Scale Computing's HC3 customers have no need for third-party components or licensing. The all-in-one configuration simplifies management and maintenance, which helps streamline tasks and saves time and money. "This makes the technology ideal for industries that require IT infrastructure with high performance and minimal management", said Scale.
The edge connectivity Scale units can be located in branch offices, retail units, 5G mobile phone towers, remote utility sites and other locations.
Sales support and technical and commercial training is provided through the Scale Computing channel partner programme. The Titan team has already undergone a "thorough" on-boarding process involving designing a sales and marketing strategy and identifying key customers, said the distributor.
"It is great to be working with Titan Data Solutions, who have proven to be pioneers in a focused reseller model for customers across the UK," said Johan Pellicaan, VP and MD for EMEA at Scale Computing. "Their team has the experience and expertise to bring our technology to market and meet demand in the channel for innovative and affordable solutions for businesses building hyper-converged and edge infrastructure."
Titan sells storage and security solutions to VARs, resellers and MSPs..David Treadwell, solutions director at Titan Data Solutions, said: "We jumped at the chance to work with Scale Computing, having followed the company's innovative technologies and known it to be a forward-thinking vendor."