Submitted by John Garratt on March 26, 2020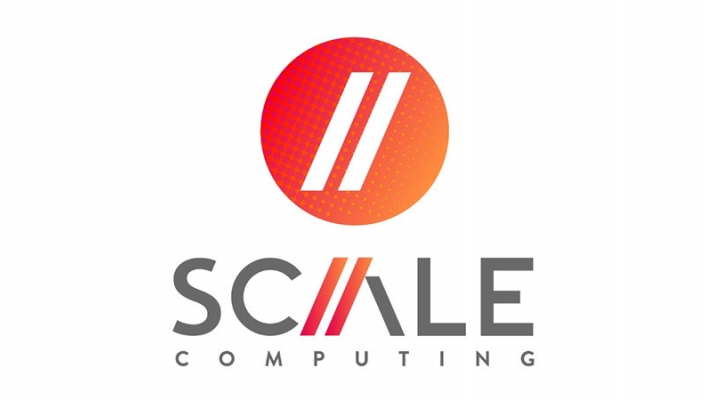 The current crisis will have a long term effect on all types of business, but especially for retail and those able to work from home, says Scale Computing's Johan Pellicaan, Vice President & Managing Director EMEA.
"This is a serious threat and will hurt big-time in general. It will have a huge effect and a long term after-effect. Many companies will fail, especially in the hospitality sector. And we don't know yet when it will end. We need to see the numbers and look for some sort of stability," he tells IT Europa.
It is already changing behaviours – "A webinar on our working from home solution this week which is obviously very relevant gave us by far the highest number of attendees ever, including getting demo downloads from people who were completely new to us," he says.
Some businesses are making decisions more rapidly in the current environment – typically government and anything concerned with healthcare are now pushing to do things even faster, he reports.
Other areas such as entertainment and hospitality cannot see any recovery out as far as two months ahead.
For Scale it comes after a particularly good year - a 90% growth rate in total software revenue meant 2019 marked Scale Computing's best year yet. "We achieved record sales in Q4, driven by our OEM partnerships and our commitment to providing industry-leading edge-based solutions around the globe."
"We had good growth particularly in software and through our partnership with Lenovo but there will be a big impact and we don't know how big. Next quarter may see supply-of-product issues. You cannot buy laptops or webcams currently, for example, so some suppliers will benefit. – anything such as peripherals will do well."
"Perhaps people are finding that video conferencing is not such a bad or stressful thing; the new working from home solution is a lot lower cost than VMware and Citrix, and can be installed as software-only in under an hour with no data going over the line, so is proving attractive when used by web-browsers. People who have hated videoconferencing will find it effective and it will benefit companies in general who will have fewer wasteful face-to-face meetings.  For 80% of conversations online is more effective and things will change after this period," he says.
Organisations and people will understand the efficiency and effectiveness of online working. There is a lot to gain and an absolute effect; some companies will come out stronger and Scale is already seeing the impact but the question mark will come in the next few months.  
"I will expect delays – factories may face component shortages, and flash and DRAM prices will rise in Q2, but right now delivery times are OK. This will not stay the same as most stuff is built to order, and this may change in a few weeks."
Edge computing will help but working remotely is only a part of this model. Edge is driven by the explosion of IoT devices which is creating a security issue, he says.
For retail 2020 is a time of real change in any case. "The need for more power on the edge is important. We think that retail will change into becoming experiences rather than shopping – and this change means more local technologies. Any IoT device in retail will need to have its processing separate from the retail software - and be secured. Then the rush of IoT becomes manageable and the risk is removed. We see many companies following this strategy because the security specialists – F5 and Fortinet for example, are much better at creating a secure IT environment than a supplier of an IoT device..
Growth plans continue, however: "We have just added distributor ADN in DACH and I am very pleased – they are very knowledgeable and I like the fact that they are a €500 million sized privately-owned business with a loyal channel. And they have a clear and focused number of brands that they work with. We will see a real increase in the region because we have the right distributor. And we will also see good work by Mustek in South Africa, and so we are expanding the distribution landscape."
Scale says it has just reached 1000 partners globally, and that it is currently on target with its growth plans. "there are still plenty of blank areas – for example, we have only three partners in Italy, though this is not the right place to expect growth today. But we will fill in the blanks in the next few years."
Scale continues to look for growth on the edge, where it recently announced the HE150 appliance - a small, all-flash, NVMe storage-based compute appliance that delivers all of the simplicity, efficiency, and enterprise-ready virtualisation associated with Scale Computing's HC3 platform. Built specifically for sites that need highly available infrastructure, it can deployed almost anywhere, says Scale, without requiring a rack or server closet. 
In San Francisco last year, Scale Computing co-founder Scott Loughmiller told IT Europa: "Edge sites usually have no IT staff. Scale shrinks footprint and eases management. This brings high-availability and remote management and security to remote sites. When we first launched HC3 in 2012, we said that not everyone would be moving to the cloud, despite what everyone said at the time. Now we have this edge thing – so we were proved right."