Submitted by Islam Soliman on November 11, 2022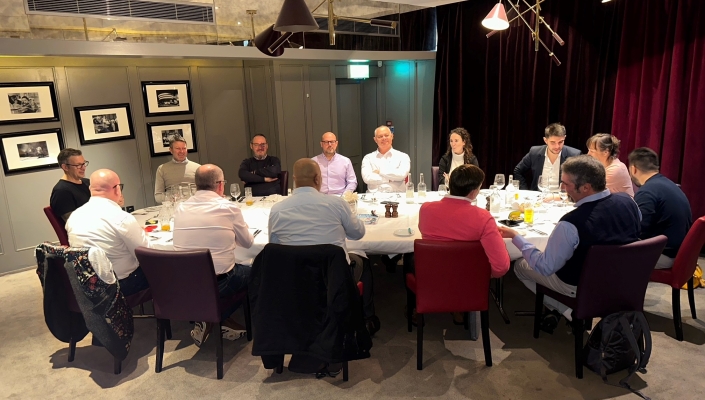 "Don't build your systems to last; build them to adapt to change to accommodate growth," says Sapphire Systems' CSO Chris Gabriel.
This was one of the key takeaways from a Leaders in Discussion roundtable in London yesterday, hosted by international MSP Sapphire and IT Europa.
The roundtable, which was moderated by IT Europa's Editorial Director Will Garside, focused on how MSPs can drive service excellence through an integrated model – with attendees agreeing that "adaptation" is needed to stay afloat in a changing marketplace that currently offers limitless product integrations. 
"How are you going to achieve flexibility, viability, and scalability if you don't make use of the countless integration available to you?" one of the delegates said during the discussion. "It is important for MSPs, regardless of size, to adapt and adopt different ways of thinking while implementing new methodologies. They have to expose themselves to change in order to achieve growth and scalibility."
Adapting to changing times, while having the ability to adjust to dozens of product integrations available, can help MSPs accelerate their processes so they can work more efficiently — not harder—and support more of their customers, attendees noted.  
"It is important for businesses to be aware of changes in the marketplace and make necessary changes to thrive," one of the guests at the roundtable explained. 
Sapphire's CTO, Phil Taphouse, said there are clear benefits when MSPs adopt an integrated service delivery model as they adapt to changes but there is a possibility that we will see more MSPs transitioning to a hybrid approach instead.
"As it stands, everyone is using integrated systems, but there is a chance to move to a blended, unified, integrated world by having platforms that work together seamlessly, Taphouse said. "The challenges MSPs are facing are obstacles I am seeing across most enterprises and markets that we [Sapphire] go into." 
He added: "There is light at the end of the tunnel and from what I am hearing from today's discussion, we are all on the right path to refining our business models and using integrated solutions in an effective way."
The roundtable, which was held under Chatham House Rules, featured several industry leaders, experts and members from the MSP community.