EU-wide contest for innovators and early stage startups.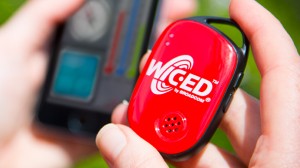 Chipmaker Broadcom's WICED Sense kit contains a Bluetooth chip, five MEMS sensors (a gyroscope, an accelerometer, a compass, a barometer, and a temperature/humidity sensor), and related software.


IS Group, Dutch specialist in cloud computing and IT Services, has a new deal with Microsoft to deliver hybrid cloud computing solutions for business-critical e-commerce websites, media services and Software-as-a-Service companies.
More Headlines