Submitted by John Garratt on August 8, 2019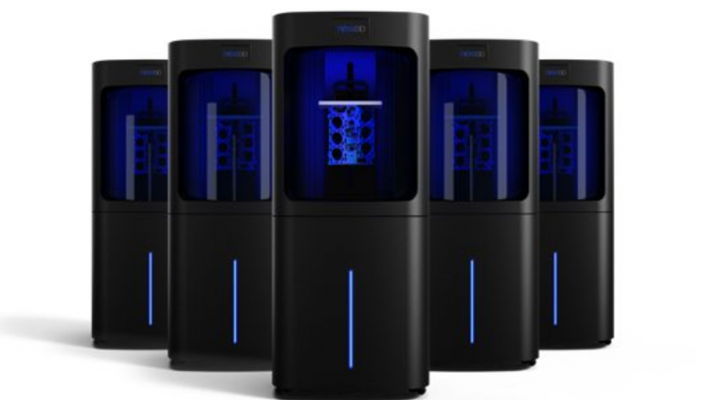 California's Nexa3D is partnering with distributor Disc Direct to penetrate the Germany, Austria and Switzerland market for its industrial 3D printing solutions. This partnership comes on the heels of two other recently-penned partnerships for distribution of the company's products in the UK and North America.
The vendor's flagship NXE400 features optional washing and curing units that together automate and reduce the time to produce ready-to-use functional prototypes and production parts "from hours to just minutes", it says. Nexa3D printers are powered by the company's proprietary Lubricant Sublayer Photo-curing (LSPc) technology and patented structured light matrix technology.
Disc Direct is a Germany-based distributor of 2D and 3D printers, consumables and software. Through its subsidiary ProductionToGo, Disc Direct focuses on production-ready industrial 3D printing markets, reselling brands including XYZprinting, Dynamical Tools, Sinterit, MakerBot, ParaMatters and now Nexa3D.
It targets major German industrial clients, notably in the automotive sector. A value-added reseller, Disc Direct also provides service and support for 3D printers.
"Nexa3D's products are an excellent fit for our client base owing to their speed, precision, scalability and automation, said Maximilian Neck, head of 3D printing at Disc Direct. "We believe that the company, their vision for the future, their talented team and their focus on quality and customer support complement our strategy of providing the best 3D printing solutions on the market."
Avi Reichental, executive chairman and CEO of Nexa3D, said: "The German-speaking markets Disc Direct serves are a crucial part of our European penetration strategy, and I have no doubt that our newest partner's reach and expertise will help us realise fast and significant results."