Submitted by Islam Soliman on September 29, 2022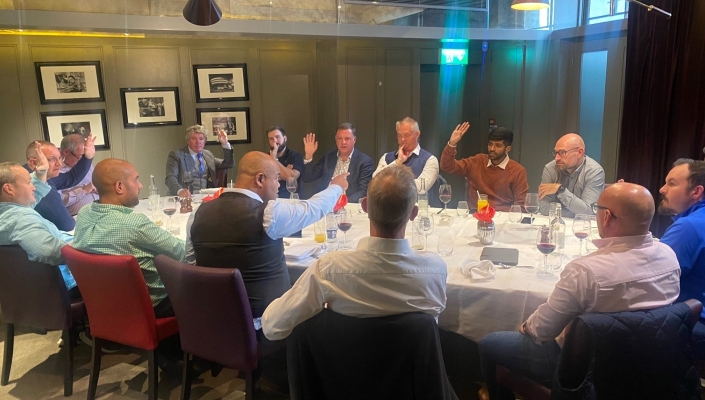 As businesses worldwide continue to witness a serious escalation in cyber-attacks, MSPs focused on 'specialisation' can help them differentiate themselves from competitors and drive growth.  
This was the view of some of the attendees who took part in the Sophos and IT Europa Leaders in Discussion roundtable yesterday, debating the options for profitable managed detection and response services.
One of the key questions posed was whether MSPs should 'build or buy' their security capabilities to build profitable cyber security services. A broad consensus agreed that buying in services was preferable, particularly in areas such as MDR with several guests pointing out that building out and running a Security Operation Centre (SoC) posed a significant risk.
During the debate, which was held under the Chatham House Rule, one guest said: "There are certain specialisms in this industry where you want to buy, and there are others where you will want to build. I think that specialising in a specific specialism can help MSPs take advantage of the opportunities within the market." 
However, participants pointed out that investing in and building employees' skills are equally as important as building a specialism, but most MSPs do not have the personnel, to serve and address their customers' IT security needs.  
"The customers are out there, but it's just we don't have the right people servicing them. Especially when you're addressing smaller companies such as SMEs, the damage of an individual that hasn't received the proper education can be detrimental. You're buying expertise; you're not necessarily buying customers anymore," another attendee said. 
The cyber security talent shortage is impacting a growing number of organisations and part of the solution lies in education and running cyber security training in-house to tackle the security skills deficit.
"Hiring the right people is a stupidly expensive process. To onboard people with the right skills or to onboard people with the right attitude is an investment. The government are not going to solve the skills shortage for us. You got to take the bull by the horns and take control of the bits you can take control of," one guest explained. 
The discussion brought together 14 senior leaders from a mix of MSPs, ISVs, distributors and telecom operators serving the public and private sector across both SME and large enterprises.
Kyle Torres, Channel Account Executive at Sophos, said: "This event was a great opportunity to hear what everybody else is doing. As a vendor, we need to look at potential partners that want to do some building themselves and how Sophos can complement that, rather than replace it. The thought-leadership at this table has been valuable for me."
The debate is part of a series of roundtables that IT Europa is conducting this year with top MSP industry leaders to share their insights around industry. The next edition of the Leaders in Discussion roundtable will be held next week on October 6th, sponsored by ConnectWise.