Submitted by John Garratt on February 24, 2021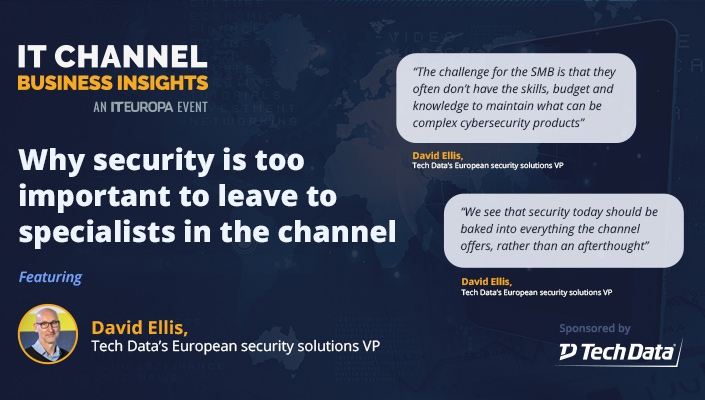 While its SMB customers don't have the skills budget and knowledge to keep up with new complex cybersecurity products, the partners also face a continuing battle to stay on tope of the market. In a fast-paced interview with IT Europa, Tech Data's European VP for security and mobile solutions, David Ellis says now is the time for all channels, at all levels, to understand the market better. As a first step he advises them to benchmark their skills, knowledge and capabilities against Tech Data's maturity assessment. 
"There needs to be a broader channel to implement these solutions and that it is a market not just for the specialist VARs. The channel loses relevance if it cannot offer broader solutions. We are working to produce a maturity assessment so that partners can benchmark themselves against their peers in the community. It allows them to look for growth opportunities as it gives a full report based on the outcomes. By understanding this they are in a better position on where to make investments," he says.
View the 15 minute video here