Submitted by John Garratt on February 6, 2018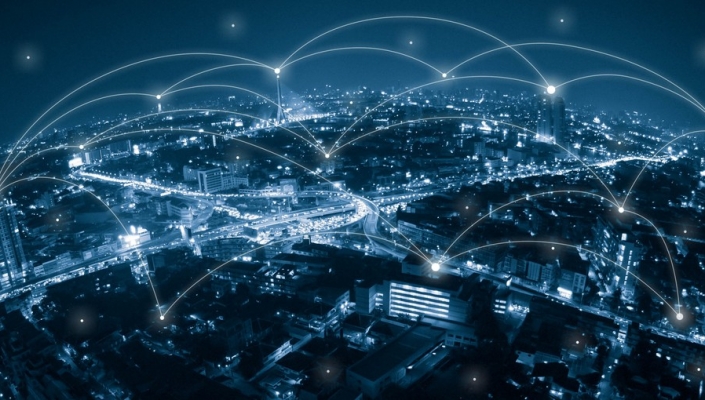 SAS, a data analytics specialist, has announced it is launching an all new global Internet of Things (IoT) division. This new division aims to bring together all the hardware and software needed to analyse IoT data so customers don't need to build a platform from scratch, it says.
Companies applying SAS analytics to IoT challenges include GE Transportation, Lockheed Martin and Octo Telematics. The IoT division will offer strategic industry expertise in manufacturing, energy and utilities, government, retail, insurance and health care.
Jason Mann, 14-year SAS veteran, will lead the new division as Vice President of IoT. Mann was previously the director of product management for industry solutions and IoT. The IoT Division reports directly to SAS COO/CTO Oliver Schabenberger.
"The potential for IoT analytics is tremendous, as hinted at by our 2017 IoT revenue growth of 60 per cent," said Mann. "The new SAS IoT division brings together R&D, marketing, product management, enablement, and channel sales. Its goal is to continue to develop, deliver and support powerful IoT Analytics software that covers the entire analytics lifecycle – batch, streaming and edge – all designed to help customers create value from their IoT investments."
Sectors being looked at include:
Manufacturing – Manufacturers use IoT analytics to improve uptime on the factory floor, enhance product quality, and track raw materials and finished goods as they move through the operation.
Smart cities – IoT analytics help connected cities improve traffic flow on congested streets, and guide citizens whether they're parking a car, looking for a government office, or paying their water bill.
Retail – Retailers customise interactions with connected consumers and improve inventory transparency using IoT analytics.
Healthcare – Connected health care devices deliver customised care plans to patients, track medication use, and automate communication between patient and physician.
The SAS IoT division aims to develop new partnerships and expand existing ones to bring together best-in-class technology and expertise. For example, in 2017, SAS and Cisco unveiled the Cisco SAS Edge-to-Enterprise IoT Analytics Platform. It brings together all the hardware and software needed to analyse IoT data so customers do not need to build an IoT platform from scratch. SAS brings similar benefits to customers through long-standing partnerships with Hewlett Packard Enterprise and Intel.
"The IoT is set to transform the way businesses in all industries think, act and sell," explained Peter Pugh-Jones, Head of Technology at SAS UK & Ireland. "That progress will be founded on data. The value of the IoT is in the information it produces about the world around us. SAS's new IoT division will provide companies with the tools and capabilities they need to analyse and understand that data. With SAS they'll be able to use the IoT to help make more intelligent decisions, introduce stronger AI and add value everywhere from production to supply chain to marketing and beyond."