Submitted by John Garratt on December 4, 2019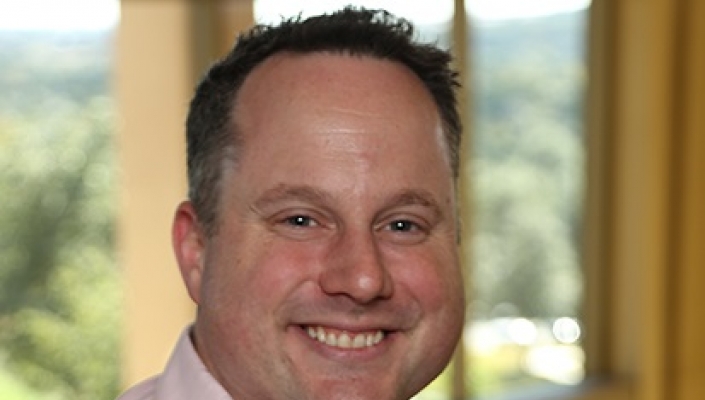 RingCentral is seeing good things in UCaaS and has a new EMEA channel VP, Richard Massey (pictured) who talked to IT Europa about prospects for next year and new initiatives he has planned. He joins RingCentral from Fujitsu, where he was Head of Strategy for Unified Communications and Contact Centre for EMEA. Prior to this, Richard was Sales Director at BroadSoft, and spent ten years working for Mitel in both engineer and sales roles.
So business is good? "Yes, but we're very fortunate that the numbers speak for themselves. The growth trajectory of the company is great. Analysts and shareholders believe that we're executing on our plan."
"I love the technology. Technology is great for sustainability and is great for flexibility in people's lives. The modern way of working on a device anywhere, any time, makes the world a better place. So when you're implementing things like this on a mobile first capacity, you have to be sensitive to your workers, the hours that they're doing. And so you need to be mindful of how much work they actually do if they've got access to work all the time, because work is an activity, it's not a place."
Unified comms has finally arrived then? "I think UC itself arrived a while ago. Maybe UCaaS is having a lot more activity now, with 10% or 15% penetration in the UK. There's so much to go after in Europe, with an even greater the total addressable market."
"We're really proud of what we've done with channels. The Channel Harmony Program, which we trademarked, is very intuitive. Customers tell us that it helps to have clear rules of engagement; it breaks down the barriers between direct and channel. And we believe we've sold that. And the numbers, again, speak for themselves. And, you know, there's 10,400 [partners] globally and we never stop recruiting and never stop enabling."
Any channel can be a great channel as long as they have a connection to the customer,  he says, preferably the customer "CxO" level. "But because of the model that we have, it could be an HR company, could be a finance company if they've got the ear of the customer. Let's just say the volume channel is proactively wanting to speak to us and this has given even greater acceleration. And there could be many service providers in the channel either as service providers or ISV players, or consultants. I think the market has definitely woken up a lot more, especially with the Avaya announcement."
"Having access to 100 million users within the Avaya market place is going to be great for us. I think a lot of the partners have got a lot of loyalty with Avaya, built up over the years. They just haven't had the product to match that and translate that on-premise business into a cloud business."
"Next year we want to leverage all of the technology that we've got and ensure that the channel is open to learning different types of technology. We've got some really cool technology that we've acquired in things like Engage Digital.and the mobile side as well. We'll be looking to deploy that and grow that as fast as possible to ensure regional success."
"In 2020, I think the channels who focus on thought leadership and how to adapt that into the idiosyncratic workflows and cultures within each organization are the channels that will do better in the future. Channels who understand the API side of the industry and how to leverage that again into workflows and also when it comes to analytics. And you know, we're really at the start of what we're tapping into for analytics, for voice, text and video. It's going to be huge. At the moment, all of us are trying to help productivity; that's the key. And productivity is efficiency times effectiveness. Efficiency allows for us to have the right tool sets and doing things in the least amount of energy and time possible. But effectiveness is a lot harder to track."
It means being more active alongside channels as well: "Within the model that we have, the channel can have the initial conversation, and as long as the lead is qualified and they want to pass it to us, we have the expertise to build to have that more in-depth conversation. If the channel wants to be a lot more engaged and go a lot deeper, then we are training for them to be able to do that.
"And that allows a lot more flexibility and a lot more scalability. It's built for agility. But as I said, channels that want to have more engagement, if they want to have more training, then we're absolutely open to that. And that's down to each channel's bespoke business plan, how they go to market, where their focus is. But we have a model that takes care of all."