Submitted by John Garratt on July 16, 2019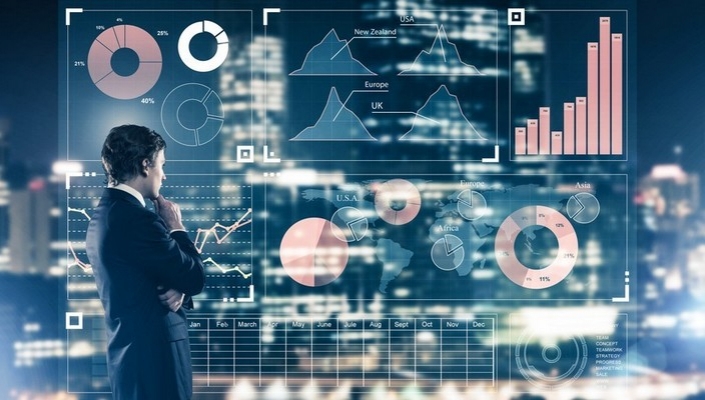 HPE's channel will now also sell Komprise's data management solution, after a deal which follows a similar Komprise/IBM deal last year. In February, Komprise announced a $24m series C rounding of funding to accelerate global expansion and claims record growth levels, with an emphasis on Europe.. 
Komprise COO, Krishna Subramanian tells IT Europa: "The IBM business has been very successful and is growing; we've a lot of joint customers with IBM. The success of this in some ways led to the HPE deal which will be complementary to that, playing in the channel in the mid-market whereas IBM is in the larger enterprise."
HPE has been a technology partner for the company for a while and one of the reasons for the new deal is that HPE has seen it working well with customers, she says. Existing HPE resellers and distributors will be able to sell the product simply by ordering it through HPE and Komprise is already working with partners in Europe, she adds.
"Europe is a huge area for growth for us. We are adding more people and growing our business significantly – we will more than double the teams this year."
"We've not had any push-back on this from existing partners. It is a unique software – data is growing very fast and there is a demand for storage solutions for unstructured data. They are looking for a way to solve the problems. Komprise shows customers how their storage is growing and what it will cost in the future."
Komprise doesn't do backup or security, just analytics on data and archiving. Customers continue to use their systems, and using Komprise just means they can put their data on the right storage, she says. Customer can use any solutions they want for other things.
Mid-market and enterprises are the sweet spot, but the customer is defined by the nature and size of the data it has. It is for a data-intensive market – including video, public sector, IoT – these are the customers with unstructured data that is growing fast. "Anyone with hundreds of terabytes or petabytes of data is a good customer for us," she adds  
Channels tend to be the enterprise-level resellers. "[If partners are] selling scale-out solutions like IBM cloud or Amazon S3, then Komprise is a good complement to that."
"Komprise's data management platform provides exceptional analytics capabilities and highly flexible management of data assets, enabling more efficient on-premises and hybrid cloud architectures," said Marty Lans, GM Storage Connectivity & HPE Complete, at HPE​, talking about the new deal.
Komprise has also just brought in some new people with experience of IPOs, which may be significant.  Chris Moore is SVP WW Sales and Randy Hopkins is VP Global Systems Engineering and Enablement. Moore is a sales leader with more than 25 years of experience in driving high growth and successful exits of multiple startups including Codenvy (Red Hat), Kace Networks (Dell), AvantGo (IPO; Sybase) and Genesys (IPO, Alcatel).  Hopkins has over 25 years in technical leadership roles creating enablement programs for Enterprise companies, including two startup companies Data Domain (IPO) and Nimble Storage (IPO) and leadership roles at Pure Storage, EMC, Dell, and HPE.