Submitted by John Garratt on July 2, 2020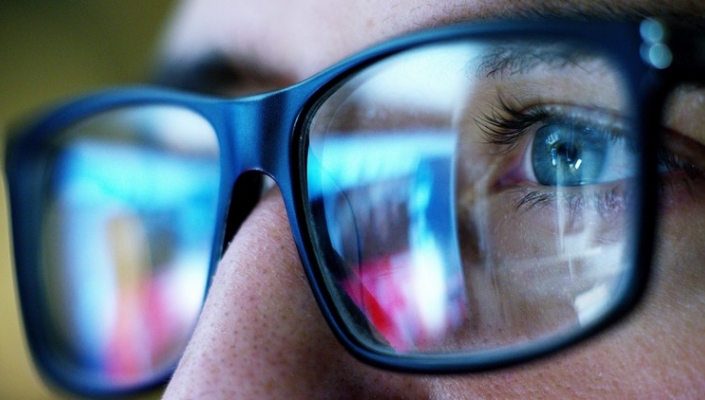 Has the crisis given more people a chance to catch up on their skills training? A survey by Specops Software in the UK found that, even in the IT industry some 30% had not been given "sufficient" training against cyber threats. On average, 41% of employees across all sectors surveyed have not been provided adequate cyber security training. It is perhaps unsurprising that those working in Travel and Hospitality have mostly not been adequately trained against cyber threats (84%).
Since the start of the crisis, there have been some changes – in the IT industry just some 39% report they have had training in the last few weeks on cybersecurity.  And there is no doubt that training is needed: 90% of cyber data breaches were caused by user error last year, according to analysis of data from the UK's Information Commissioner's Office (ICO) by the cyber security awareness and data analytics company, CybSafe.  
In the last month, almost 30,000 people in the UK have searched Google for "virtual jobs", reports Resume.io.  This is perhaps a direct link to the influx of people on furlough leave and working from home during the pandemic as the news is saturated with notes on a new working landscape, with calls from employees to continue working from home when crisis ends.
Resume.io have researched into the highest earning virtual jobs for those interested in what the new world of working can offer. It found Web Developer, Software Developer and Consultant among top-tier salaries, at an average £47,500.
The industry itself has been taking steps: reports from various sources seem to show a rise in online learning in the last few months. Matt Child, Managing Director, Advanced Solutions UK and Ireland, Tech Data, says: "Attendance of online, instructor-led courses is up significantly for the current quarter (April to June) to-date, compared to last year. When you include classroom-based training, the overall attendance is also up double digits. We think that part of that is down to the growth and expansion of the Tech Data Academy, but increased acceptance of online delivery is definitely playing a part as well. Self-paced training has been at around the same level over the same period."
Over the past few weeks all training has been delivered online, as reseller businesses and end user organisations have been unable to attend classroom-based or workshop sessions. This has not inhibited the technical training programme organised by the Tech Data Academy in any way, he noted.
The hot areas for training even before the crisis are those still in demand: the three most scarce skills are big data/analytics (44%), cyber security (39%) and AI (39%). In security, other vendors have moved to offer free courses: Check Point Software Technologies a cybersecurity solutions specialist has announced a new partnership with Coursera, an online learning platform with over 62 million learners globally. The partnership will offer a growing series of Check Point cyber-security courses and content to security and network professionals.
The Check Point Jump Start series of courses is already available on the Coursera platform. These are aimed at upskilling security and IT administrators on cyber-threats and security management across mid-size and larger enterprise networks.  The series will soon be augmented with cloud security courses aimed at DevOps and DevSecOps specialists.
In March this year, Check Point announced the 100th academic institution has signed up to its SecureAcademy program which offers a comprehensive cyber security curriculum to students, with courses available at over 100 universities in 40 countries. All courses are free of charge to attract more people into the industry, to help reduce the cyber-skills gap.  Recent research shows the current number of unfilled cyber security roles stands at 4.07 million professionals globally, up from 2.93 million last year.
Extreme Networks this week announced it is partnering with colleges and universities around the world to deliver Extreme Academy, an academic curriculum designed to educate aspiring IT professionals on networking, security, and cloud fundamentals, as well as machine learning and artificial intelligence. Students who complete the courses can earn an Extreme Networks Associate level qualification, giving them a head start in the high-growth technology industry and arming them with real-world skillsets to drive digital transformation in the jobs of tomorrow.
In addition to teaching resources and state-of-the-art lab equipment, partnering schools gain a training portfolio and new fuel for recruitment. Extreme says it is continually developing the curriculum, ensuring students are prepared with the most up-to-date knowledge. Students earn key accreditations and certifications upon course completion, helping them stand out as they apply for jobs post-graduation.
 Colleges and universities can get started with Extreme Academy at no cost.
Some countries are also making education tools free: Estonia, which aims to become a role model for digital education, is sharing all of its digital education tools for a limited period for free to support other countries' education systems during the COVID-19 crisis.
"Having a well-established startup ecosystem for educational companies in place for some years now, the schools are supported to great extent with the e-services from the private sector," said Kristel Rillo, head of Digital Education at the Ministry of Education and Research. 
She added that educational e-services have been significant for Estonian students and teachers for years and it has made organizing distance learning a lot easier.