Submitted by John Garratt on February 1, 2018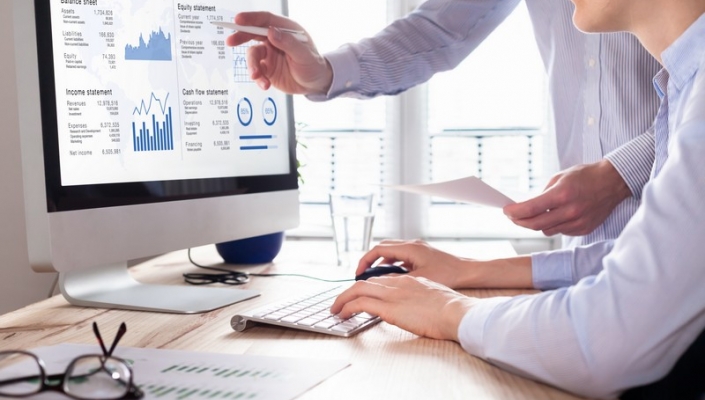 Revenues from sales of business-targeted PCs through Western Europe's largest distributors were up in Q4 2017 despite a drop in volume, according to data published by CONTEXT, the European IT market research company.
Commercial-PC revenues increased by +6% year-on-year in the final quarter of 2017 while unit sales declined by -6%. Revenue growth was driven by a continuous year-on-year rise in distributors' average sell prices (ASPs), which was able to offset the effects of lower volume. The ASP of commercial PCs in the quarter was €646, +12% higher than in the previous year.
PC ASPs have been on the rise since the end of 2016 as a result of exchange-rate fluctuations, changes in component costs and a beneficial increase in demand for higher-priced products. In Q4 2017, as in earlier quarters of the year, there was a significant contribution from the demand for higher-priced products as commercial customers continued to focus on improved quality, performance and mobility. This was also noticeable in the breakdown of unit sales: most volume growth in the segment came from the high end of the market with, for example, a +10% increase in sales of ultra-slim portables and a +9% rise in those of notebook workstations.
"Looking forward, PC pricing and revenues in the commercial segment are expected to continue to benefit from the shift in demand to higher-end products as users maintain their focus on high quality, high performance and, often, high portability", said Marie-Christine Pygott, senior analyst at CONTEXT.
                        Year-on-year revenue growth business-targeted PCs
Country Q4-17  
Germany       9.8%    
United Kingdom 13.2%  
Italy      -2.2%   
France  5.1%    
Spain    4.9%    
Switzerland    7.6%    
Netherlands    9.1%    
Sweden     -4.8%   
Poland  13.9%