Submitted by John Garratt on June 7, 2018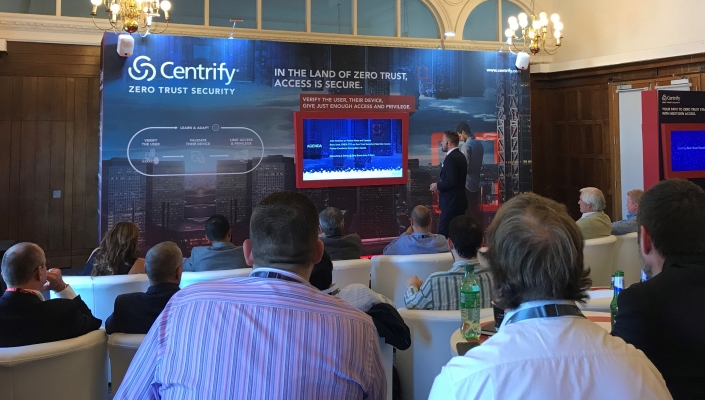 Centrify announced the winners of its EMEA Channel Programme Awards 2018 during Infosec Europe this week. Award winners are selected based on criteria including knowledge of Centrify and solutions, proactivity, level of engagement with Centrify and end users, as well as company growth and sales performance, it says.
The award for top EMEA Distributor was awarded to StarLink, a long-standing Centrify distributor, which recently expanded its operations across EMEA. Best EMEA VAR 2018: RNS Technology Services in the UAE. EMEA Deal of the Year 2018 went to Controlware (Germany) who closed the biggest deal in EMEA so far.
EMEA Partner Rep of the Year 2018: Lieven Lammens at Metastore (Belgium). Lieven Lammens at Metastore was instrumental in getting a major deal signed and delivered.
"We are always delighted to announce the winners of our annual partner awards during the biggest infosecurity event of the year," comments John Andrews, EMEA Channel Director, Centrify. "We work with some amazing partners and it's a chance to recognise their achievements over the course of the year. A lot of work, time and effort goes into building a network of great partners across the region and we proud of the community we've created and the support and work they do."