Submitted by John Garratt on October 4, 2020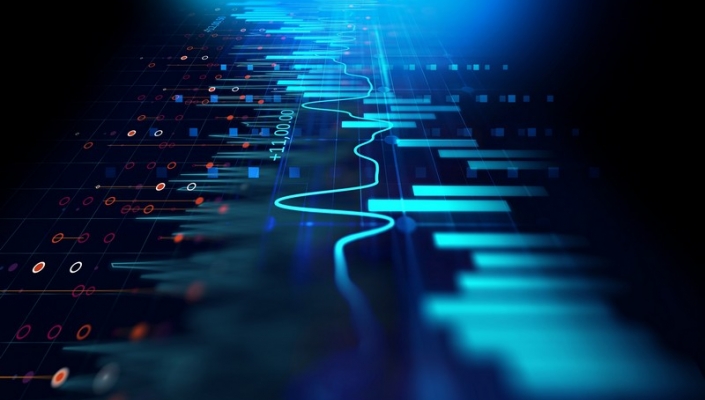 Networking and software specialist A10 Networks will release its figures at the end of the month; but in an SEC filing, the US-listed company has raised its revenue guidance for the just-completed third quarter.
And A10 has a new focus on channels in EMEA, looking at organic growth but not adding a lot of new resellers, Chris Martin, Channel Sales Leader for the EMEA, tells IT Europa.
The company says in the filing that it's expecting final revenue to come in at $55.5m-$56.5m; better than the previous range of $53m-$56m. The company also expects gross profits of $42.4m-$43.9m; operating expenses of around $37m and operating income at $4.8m-$7.1m. But the share price has bumped along the same range for five years, so how are things changing?
The company has always been technology-led; this has not changed, and it remains a fairly demanding vendor in terms of accreditations, the types of partner who can sell A10 products to enterprise customers and the executive level engagement it likes. But the rewards are worth it, he says, with high attractive margins and no great competition from other partners.
"What we are seeing is all sorts of customers struggling with security, multi-cloud, flexibility etc and we are in different areas now." But does its channel still need more sorting? Some 46 distributors serving 200+ partners in EMEA might not be seen as encouraging mindshare. Chris Martin says: "We need distribution because we are still a developing team that sees distribution as an important addition to our channel reach. We now have an increased focus on channel as a result of changes in the leadership and we are currently reviewing the partners, seeing which to invest resources in. My position is all about focusing on channel in EMEA. The programme has been relaunched with new training, events, portal etc in the last 18 months."
What he is not currently doing is recruiting large numbers of partners so much as identifying the right partners, addressing the right gap in the right vertical market. It is a technical sale, which is why it has a demanding technical certification requirement for partners and distributors. And this is a "long sale" business so partners need know what they are getting into and need to stay close to the customer.
"Distribution underpins this, and we took on 15 new distributors in EMEA in the last 18-month period using mainly a dual distributor model; we have also added specialist distributors such as Infinigate in the UK and 3KV GmbH in Germany who bring something else. We find we have won some big business such as takeaway.com who struggled with their app in the lockdown where we managed to deliver a solution to a whole new market."
Customers typically fall into the Enterprise, Service Provider, Public Sector, on-line Retail categories. Country-wise, UK, CIS and eastern Europe are all growing strongly, he says. "In the UK we added four new partners this year who have landed significant deals."
A10 is looking at CIS, Baltics and Russia for partner growth this year and in other areas with requirements for low-latency – perhaps financial services as well as public sector. But it is about getting the right partner, not a dash for growth he repeats. "We have smaller partners in areas such as Czech Republic which is appropriate for that country, for example."
The service provider sector makes up about 60% of his business. It has won recent deals with Uber and Saxo Bank, and this is a growth indicator. Online retail is growing for everyone, he admits.
And larger partners can do well with this highly tech-led approach: "We created the 'path to platinum' programme for them to give them the benefits from the start, not based on run-rate or revenue business. Instead we look at certification and executive level sponsorship at both sides. This means we get buy-in on both sides."
Most of the business is done outside of a deal registration process, he admits, but that is changing fast because of compliance and the need to know more about the deal.
"And the channel is being brought more events and involvement – we have quickly moved to update the programme."
Slow and steady seems to still be the story.