Submitted by John Garratt on September 5, 2019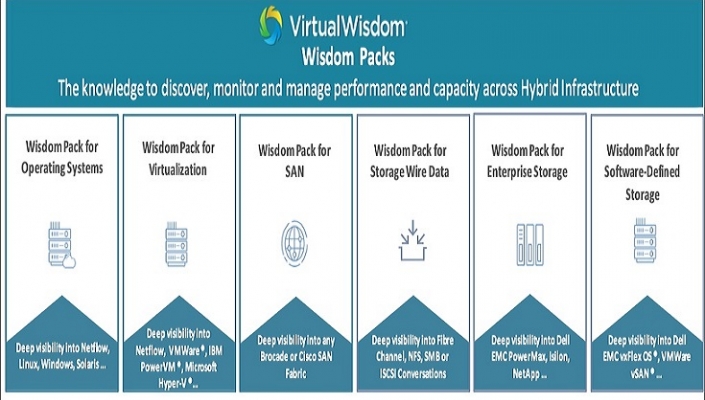 Virtual Instruments, which is expanding from a storage focus into wider hybrid infrastructure management, has a new deal with distributor Nuvias to reach more partners. It plans to add new channels in the UK, Germany and Nordics, Nick Coleman, channel director EMEA tells IT Europa.
He wants "not necessarily some of the big enterprise resellers, but more a boutique reseller - somebody that recognizes that there is a practice to be built around the whole Infrastructure Perfomance Management (IPM) and even Application Performance Management (APM) proposition. I would say that the partners that we're targeting right now have some APM knowledge."
"I think where we will see a lot of traction is with those partners and those customers already employing an application performance monitoring service. Nuvias is a big Riverbed distributor and it (Riverbed) has an APM proposition, but they don't have the capability to manage the full stack. We are working with Nuvias to talk to APM partners with a view to enabling them to manage that full stack."
It moves partners on from a commodity-based discussion to talking more about the sort of data centre infrastructure. It means they do not just talk to the storage teams anymore, he says.
"One of things which is starting to resonate is our cloud migration message. It uses our platform to help customers make decisions around which workloads they move to the to the public cloud. Customers are asking partners: 'Can you help us in moving, or can you help us decide how we should embark, or what drives our workloads into the cloud?'
"We're hearing a lot of that and the whole cloud migration piece is getting attention with the channel partners because they see customers asking these questions every day. And they're not always as well-informed about which applications should they keep in the data centre. They ask: What's it going to cost? And more importantly, once they make that migration, how is it running? What does it look like? And so how can you also hold the cloud vendor to account for performance."
For the channel it is how to build a practice in their business where they can offer cloud migration services. "And one of the things which is going to help that message is our recent acquisition of a company called Metricly which has the capability to look deeper into the public cloud environment around monitoring and management, adding to our previous offering."
Partners certainly are interested in this, as are customers, he says, and where they can reduce their spending on in-house infrastructures.
"We have launched a new release of VirtualWisdom with additional enhancements."
The new features include the introduction of WisdomPacks (pictured) - simplified packages of integrations specific to customer deployment environments. The combined enhancements aim to simplify deployment and allow channel partners to provide customers with application assurance for workloads across their hybrid infrastructure.
So Virtual Instruments is moving from a problem-solving tool to solutions where channels can become more proactive. So it's already offering degrees of kind of capacity planning and workload optimization, not just the problem resolution, he says.
"And what you'll start to see is that it's not just identifying and recommending, but also orchestrating some of the changes that we start making in the infrastructure. Hence our CEO's vision of the kind of the autonomous self-driving datacentre is starting to shape up."
"So we now have the capability, for instance, to rebalance a virtual machine workload, which could save customers quite a bit of money. We can reduce licenses and make savings from over-provisioning in the first place. So we're moving into orchestration now, which is quite a collision-course with a few of our competitors as well."
"I think the recent release of the WisdomPack is absolutely designed to make it easier for the channel to consume our products. We have a very sophisticated solution that moved from just being storage monitoring into servers, apps, integration, network integration, etc. It's a much broader product now and consequently, it's become much more complex and complicated to actually configure. So the whole WisdomPack approach is really designed to make it much, much easier for our current partners to configure."
With the Nuvias deal, Virtual Instruments can be part of their proposition because it fits neatly. "This isn't just another new vendor appearing on the scene that they want to push out for their resellers. This is a complementary solution to what they offer partners already."
It is an area where there are several dozen products claiming to have solutions to parts of the problem, he admits. "Sometimes you go into partners and customers and they've got a selection of these, but none of them talk to each other. And I think, you know, without overselling our capability, that the whole correlation piece is a real USP for us. And we'll take all the inputs on a timestamp basis to figure out what's actually going on out there."
"Well now [with the Nuvias deal] we can help partners understand our proposition and turn round quotes faster. I think there's probably three areas for me to measure success: the first is how many partners we recruit between now and the end of the year. I'm not looking for dozens and dozens per country. If we get back maybe a half a dozen or so in the UK, half about half a dozen or so in Germany and maybe a couple in the Nordics region, then that's the first milestone. I think the second milestone would actually be to generate some pipeline so it develops some opportunities, because our sales cycle has traditionally been fairly long.
"Third would be a small amount of revenue between now and the end of the year. I see the real kick-off in the first two quarters of next year where we really start to make the engine hum as far as the business development is concerned," he concludes.