Submitted by John Garratt on October 21, 2019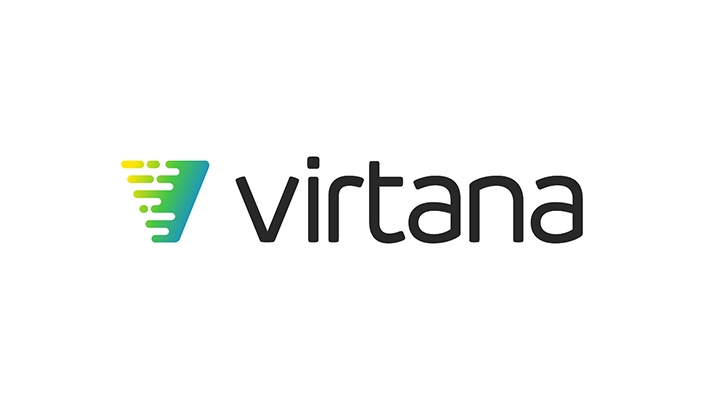 Virtual Instruments is rebranding as Virtana to express its wider range of solutions.  The new name stands for virtual instruments real time analysis, says MD EMEA, David Cumberworth. 
"What used to be known as a fibre-channel-based instrumentation giving insights into the storage infrastructure, largely selling to very complex larger enterprise clients is now much wider."
So the reinvention is absolutely critical to the growth and the move away from traditional storage to a cross state package, he says. "Irrespective of where your application is residing, we will ensure that the there is a very clean link between your business objective and IT."
Underscoring this commitment to helping enterprises manage their complex multi-cloud environments, Virtana has also introduced CloudWisdom, a SaaS-based cloud cost optimisation and monitoring platform. CloudWisdom aims to help customers plan, analyse, and optimise their cloud workloads, services and resources. Along with the new name, the company has advanced its business model to include self-service SaaS and downloadable trial versions of its solutions.
The aim is simplicity; "Our channel partners could look at it and know where it fits, but saw it as complex. So the change is all about making it easier to consume - how to make it easier for partners to take it out their clients."
"How do we make the short sales cycle shorter? How do we make the barrier to entry lower? [aiming at] What we call frictionless. How we can get product into the hands of prospects to easily review the network. So that's been the objective. How do we take what is what historically was a pretty heavy lift, to showcasing the technology in a very easy way?"
It has "significantly broadened the way that we can instrument customer data centres"; it is a much broader proposition and that's really a lot of the reason behind the name change. It focused around monitoring, providing analytics and automation around the hybrid data centre.
"We are what we call application-centric application aware, where we present content in the context of the businesses applications and we present the health of the underlying infrastructure in the context of an application. The reason we do that is the application is what ultimately will determine the business outcome."
The core infrastructure of world is becoming highly commoditised. The value is ultimately shifting to the application and away from the infrastructure. "So the infrastructure could fit in the private data center on prem or in colocation. it could be in the public cloud. We don't really care where that underlying infrastructure is. We will provide visibility irrespective of why they are."
And there is a huge amount of value around because IT departments want to retain control and management of our infrastructure irrespective of where it is sitting. "So we are allowing the management of IT infrastructure or delivery irrespective of whether it's a public or private cloud. So it is a customer journey that we are now embarking on, with our partners and prospects."
"Most organizations we speak to today are on some kind of transformation journey, digital transformation, cloud migration, whatever you call it; they're looking at ways to repurpose their infrastructure. This could be to drive efficiency savings, drive cost out of traditional infrastructure and either move that towards some kind of next generation platform that could be a hyper-converged infrastructure or it could be a fully public cloud. So it's a challenge - as the customer tries to embark on that journey without any insight it can be very challenging and often results in missteps or actually retreating from cloud," he says.
"We can give a very granular insight into exactly what infrastructure and applications it is consuming and actual resources that are being used real time, as opposed to what's been put on the data center floor. It shows which apps, and which elements of infrastructure are appropriate for the public cloud, and which will never be appropriate for the public cloud given their dependency structure."
"So we believe that with a cloud or infrastructure migration, insight is critical, so we're helping our customers on that journey with our IP, products and services that we call an engagement cloud migration readiness service, which takes our IP services, and allows customers to make informed choices about where to migrate and how to migrate to cloud."
The preference is that the channel partners white label the services. "So we will train them and work with them on the first engagement and then skill transfer so the partner can then go out and replicate. So we're a software company. We're not the services company. our focus is very much around selling product and enabling the channel to sell our product."