Submitted by Antony Savvas on February 1, 2022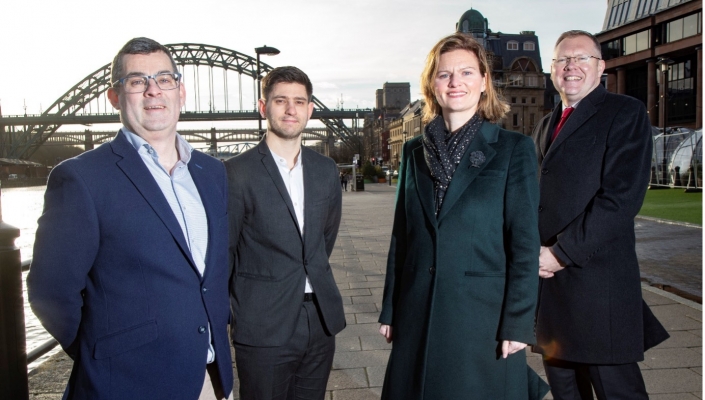 Digital transformation services firm Version 1 is creating 200 jobs from opening a new UK site in Newcastle upon Tyne, north-east England.
The news follows the announcement last month that international security services vendor Arctic Fox was opening its EMEA headquarters in Newcastle too, also taking advantage of the digital skills in the city.
Invest Newcastle enabled Version 1 to get a £1m inward investment grant for its latest software development and delivery site in Europe.
Invest Newcastle inward investment manager Sam Cassidy said: "We first spoke with Version 1 last September. After seeing the fast growth of our technology sector they had Newcastle on their radar as an option for their planned expansion and job creation. Their city centre base will benefit from our growing ecosystem and access to our networks, including universities, colleges and national centres for excellence."
Version 1 is bringing its Accelerate Academy model to Newcastle, to help improve the skills base in the region further through offering digital qualifications to staff.
"Joining our Newcastle upon Tyne adventure offers the chance to be part of an innovative company and have an immediate impact at a new tech hub without glass ceilings," said Louise Lahiff, director of strategy, planning and people at Version 1. "From engaging specialist technology professionals to upskilling students nearing graduation, Version 1 is committed to creating 200 new roles in Newcastle over the next two years."
The initial phase of the project will focus on recruiting people with in-demand technical skills to support Version 1's current business needs, including Java developer, performance tester, senior front-end engineer and recruitment marketing specialist roles.
Founded in Dublin, Ireland, Version 1 employs over 2,000 people across the UK, Ireland, Spain and India. Its UK headquarters are in London.
Picture: Left to right: Brian Pollock, Version 1 portfolio director for Ireland digital and cloud practice; Sam Cassidy, Invest Newcastle inward investment manager; Louise Lahiff, Version 1 director of strategy, planning and people; and leader of Newcastle City Council Nick Forbes.