Submitted by Antony Savvas on June 8, 2022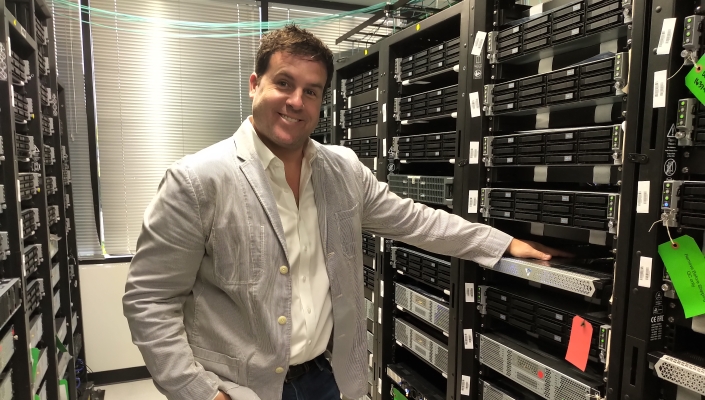 High-end data storage vendor VAST Data is scaling up its EMEA channel partner numbers in response to its widening global sales footprint.
The New York flash storage specialist has been making new technology alliances and expanding and opening up new sales and support operations in various EMEA countries this year.
These include signing a pan-European distribution deal with Arrow and jointly developing and distributing anti-ransomware solutions with data management heavyweight Commvault.
On the second day of this week's IT Press Tour of Silicon Valley and Denver – which IT Europa is attending – the company said its channel partner numbers were tripling on an annual basis globally, and that in EMEA alone, the number of "transactional" partners in the region now stood at around 50.
Jeff Denworth (pictured), chief marketing officer at VAST Data, said he expected this figure to triple again over the next year to 150 in EMEA, including system integrators, OEMS, distributors, MSPs and resellers.
After being founded in 2016, VAST has rapidly scaled up in terms of dollars thanks to the high-capacity nature of its systems. Denworth told the IT Press Tour: "Our average software sale is $1m, and with hardware it's $2m. Single customers have then gone on to spend $50m on VAST infrastructure after initially signing up.
"This is highly unusual when you consider we were initially competing against the likes of Pure Storage and Nutanix, who were Johnny Appleseeding the market with deployments worth around $100,000."
He said: "As a result, we don't need large sales teams involved to quickly grow, as our customers scale up to handle their data by spending three or four times more with us every year – an initial $1m outlay quickly becomes a $4m one, and so on."
Since 2020, VAST Data has been selling hardware with no mark-up for itself, instead concentrating on its storage software sales. It will give customers a ten-year support contract for their hardware, for instance, but the hardware fulfilment will be handled by companies such as Avnet, which hosted VAST's presence on the IT Press Tour in San Jose.
Denworth said: "No mark-up on the hardware from us impresses the customer, and they know none of our sales people will be annoyingly knocking on their door trying to get them to upgrade it down the line, as they only get commission on the software."