Submitted by John Garratt on June 6, 2018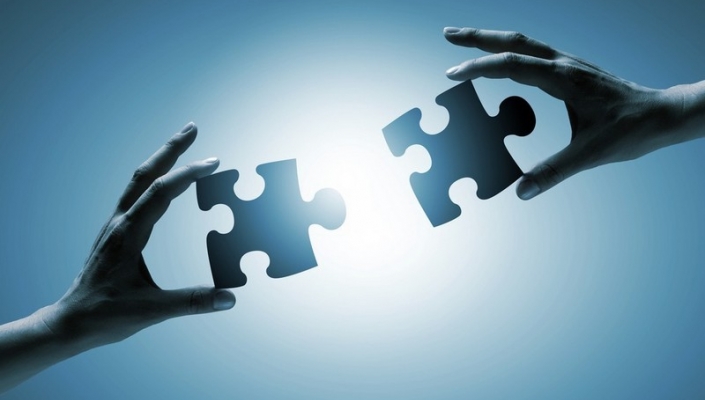 The complexities of IT solutions mean they can't always be done by one partner, so distributor Tech Data is finding a role in bringing various expert partners together, particularly in IoT and analytics, where it is investing in advanced solutions and training. Miriam Murphy, SVP Advanced and Specialised Solutions, Europe has been in the role since February. Talking at Infosec in London, where Tech Data had a stand for the first time, she defined the new role of distribution – that of bring together channel talents for advanced solutions.
It obviously helps to be in a market with growing interest as well as sales, so having just reported a good quarter, particularly in Europe, she is pleased to have both market and company growth in advanced and specialist solutions. Perhaps it was the joining of the Avnet TS and Azlan businesses which gave it a chance to assess its portfolios and where the best opportunities would come.
"It is a challenge in this market – we have set our stall out with specialisations around the next generation space. And it means doing some things differently. For example, for the first time we have a stand at Infosec. One of the big challenges now is as things become more complex and people still expect to do it for less, we find we have a management and balancing role. One of the big opportunities is our investment in analytics and IoT which is opening up many new opportunities. But because of the range of skills required, we have to play the role as orchestrator. I definitely see that as a big area and that is where our vendors also see us playing a more leading role," she says.
Historically the opportunities would have been led by a single partner, but now the skills required are such that the co-ordination role brings out the talent of the individual partners.
It is becoming more difficult for partners – to mix services and technologies - all while changing the way technology is being sold. "This is where we have long been underestimated," she thinks. "The investment that Tech Data has made in automation in processes and enhancing the partner experience, and at the same time building centres of competence is something we have not talked enough about that and not made it as visible as it should be."
Skills enhancement has meant a mix of bringing on new people and retraining existing resources. Managing that talent pool is one of the biggest challenges. "We've brought in new people who are very business- focused, and it is a mix of this with technology. It requires a different level of expertise in areas like analytics and even cloud migration, all while maintaining a services portfolio that aims to enhance partner activity. As we have brought the [Tech Data and Avnet] businesses together, the combination has been very complementary bringing both breadth and specialisations together".
More partners are investing in these new areas, but there are a lot of specialists out there that can be brought together in an ecosystem by someone like Tech Data. A specialist, brought together with two or three others can provide a strong solution, and this is starting to happen,she says, with the distributor as "orchestrator".
And the channels are changing: there is a mix of existing partners plus new customers who are "born in the cloud" which the hybrid cloud has helped open up. Previous customers have also become different types of partners - ISVs are working on solutions and becoming new customers; resellers now working as service providers are a major market, as are systems integrators.
"We are seeing long standing partners investing in new practices and putting investment in new areas like security and cloud. There are definite new skills opportunities through retraining,"  she says. "We are investing in building out that mid-market partner base, they may have come from a specialist technology or market space, and are diversifying because IT is being bought differently. The winners will be the specialists who can bring a team of experts together."
There is more diversity in the industry balancing the understanding of what the channel does and its roles in collaboration and communication are skills that lend themselves to more diversity. The plan is to offer vendors something different as well: "We are focused on the solution and so we pull in partners, and we work through rationalisation all the time; the portfolio stays roughly the same in numbers, but they have to fit into the solution portfolio, so it is not about the line card, but who is in which solution box. Over the last year, it has certainly grown in the niche areas."
Looking round Infosec, there is an obvious constant stream of new vendors to be evaluated – Tech Data is always interested, but she expects consolidation in the security space. "Apparently the average enterprise has 40 different security vendors on the portfolio; we were perhaps not as early into the security space as some of our competitors; it is still potentially a large opportunity for us. We are now looking at really choosing the players we work with. We have a full portfolio, but the idea is to build out the solutions and sell them differently."