Submitted by John Garratt on December 12, 2019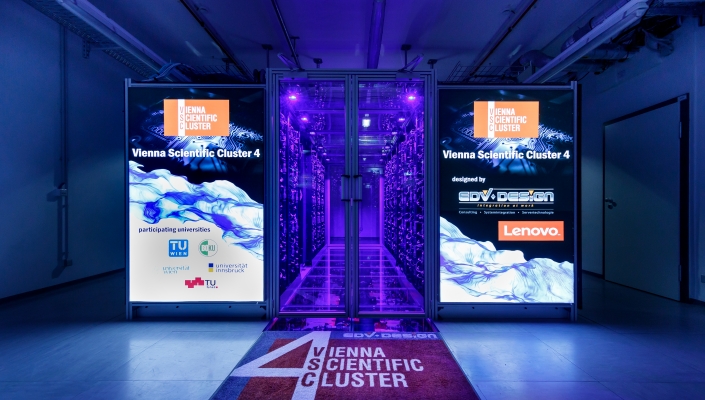 Lenovo and Intel are collaborating for the Vienna Scientific Cluster-4 (VSC-4) supercomputer in order to predict the impact of climate change, and becoming the first supercomputer in Austria to break the petaflop speed. The VSC-4 will also advance research into the origins of the universe by simulating early universe situations following the Big Bang.  
The VSC-4 is now claimed to be Austria's leading supercomputer, four times more powerful than its predecessor, and will run big data analytics and machine learning jobs that will advance academic research at five major Austrian universities. Research projects include predicting the impact of climate change to rivers and flood areas; helping nations prepare for changing weather patterns and also understanding how certain drugs react with proteins in the human body to improve medicine development.
Lenovo's servers built-in water-cooling technology removes approximately 90% of the heat from the VSC-4 system, dramatically reducing the need for air cooling by fans, and cutting energy costs while increasing performance, it says.