Submitted by John Garratt on October 19, 2018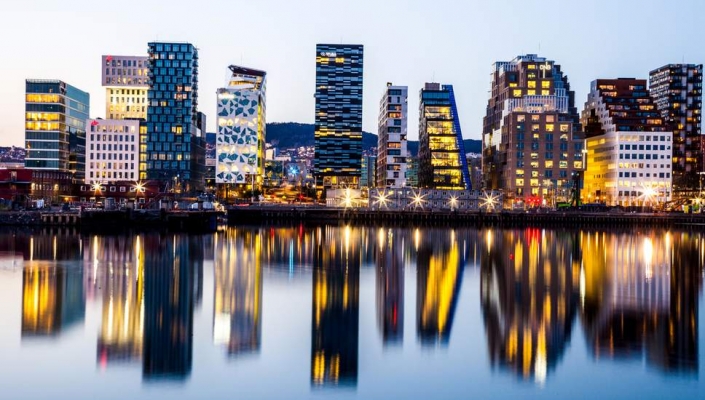 StarLeaf, the UK-headquartered meeting room solutions and video conferencing services vendor, has expanded its reach with a new office in Oslo, Norway, enabling it to meet increased demand in the region by directly serving local customers and partners, it says.
StarLeaf provides an end-to-end business collaboration and meeting room solution delivered by the StarLeaf Cloud and its hardware systems. Norwegian customers already benefit from an established local data centre based in Stockholm, Sweden. This is one of the company's 14 global points-of-presence, aiming to guarantee secure and reliable connectivity.
Peter Sanevall, StarLeaf manager for the Nordics, said: "Norway has a prominent history of originating and using video conferencing and collaboration technologies. With the opening of our Oslo office we are well-positioned to address demand."
For enterprises that have adopted Skype for Business and Microsoft Teams, the company offers a dedicated range of native meeting room solutions through its Teamline by StarLeaf line.
Don Girskis, chief revenue officer at StarLeaf, said: "We have seen incredibly strong growth around the world and particularly in the Nordics. Therefore, it is a natural next step for us to expand our presence in the region."
Earlier this month, the firm appointed Shallu Behar-Sheehan to serve as its chief marketing officer. Behar-Sheehan is tasked with helping to accelerate customer adoption and elevating brand awareness. She previously had executive roles at Cisco and F5 Networks.