Submitted by John Garratt on March 9, 2021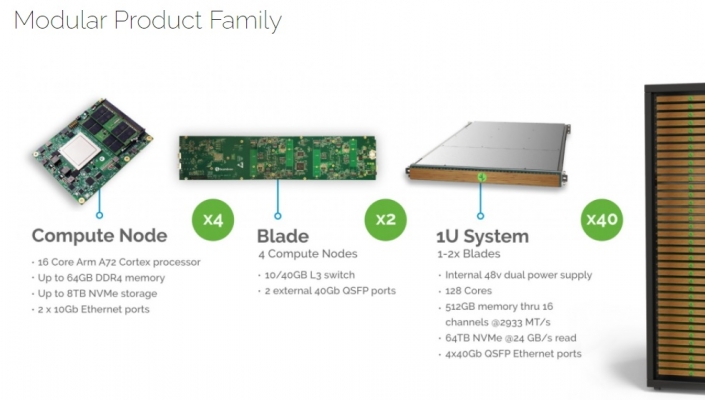 UK-based Arm server vendor Bamboo Systems now has an agreement with IT distributor, Spinnakar to roll out Bamboo's B1000N Arm servers in the UK and Ireland. Bamboo's servers will have its patented Parallel ARM Node Designed Architecture (PANDA), a new Arm-based server design that claims to use up to 75% less energy consumption in 20% of the rack space of legacy systems. Bamboo's servers consist of 8 servers in 1U, delivering both the "density and the high throughput computing needed for today's highly parallel workloads," Bamboo said.
"Spinnakar sits squarely in the market we are about to revolutionise, and our distributor agreement makes sense for growing Bamboo's sales in the crucial Irish and UK markets," said Andy Hill, VP Sales, Bamboo Systems. "We are excited to partner with Spinnakar to broaden our customer base and help move us into our next phase of growth as we transform the data center."
"With a local knowledge of the UK and Irish markets, Spinnakar supports resellers and customers by helping them deploy what they claim to be "disruptive and innovative data-centric technologies and services that address today's data centre challenges", the company said.
"We see the promise in Bamboo Systems' innovative and groundbreaking servers," said Gerard Brophy, Managing Director, Spinnakar. "We look forward to maximizing the increasing interest in Arm-based solutions in the data centre through our network of UK and Ireland channel partners."