Submitted by John Garratt on December 2, 2019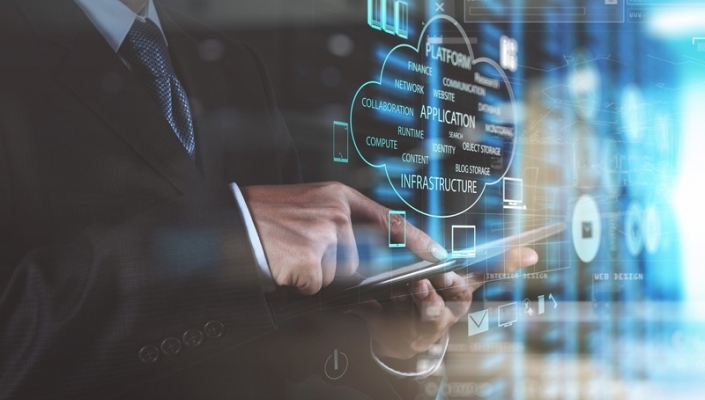 With an acquisition from Thoma Bravo pending, Sophos is undergoing a lot of changes and is potentially planning even more with new products this month and ideas for 2020. IT Europa spoke with Martyn Brownlie, who joined Sophos in April 2019 and who is Channel Director UKIN.  
Ownership change is nothing the industry has not seen before, he says: "Lots of IT companies change all this time. From a sales perspective, we're always very numbers driven. So I think anything that we see that can help us and drive things forward is positive."
And are Sophos partners changing as well? "I've been really impressed with the channel since I got here, particularly the scale and scope of the channel; the strength of all the vertical partners, especially in education and health. So the support that we give the market has enabled us to build really strong market presence, especially those two sectors. The aim is to truly collaborate and it's not just about the products."
"I think we did something like 83% growth in numbers in the first six months of this year - 7% a month. We have excellent partners joining every single day, so I have two people working all day dedicated to those joining Sophos. And 80% of those joining are MSPs and cloud specialists, but all the partners are somewhere on the path to services and cloud."
"We are taking a lot of business away from the less effective solutions. The MSP release with enhancements and products this month will help."
And Sophos is making a particular play in the public sector, where it finds MSPs have good potential, but finds "a real chasm in perception about security issues between different IT-related roles across the UK public sector".   
"I think a second thing is just the breadth of product. End-point is an obvious strength but others are also good - firewall in particular. This is all about thinking about security and how the different pieces of the security puzzle get together."
But is it becoming a more specialist area for channels? "I think getting access to the people that they need to do that is really just too expensive. "Sophos' Managed Threat Response (MTR) aims to help them augment their services and be more expert, he says. "It kind of sits above the customers systems; not about managing devices, but managing the security around the events that that may happen around them. If there's an issue, we can go and resolve it. Some partners are struggling with this - we have three thousand of them and they cannot all be experts. So far the response has been good."
Plans for next year for Sophos, will be augmenting the channel, building the MTR, growing the MSP channel and keep enhancing the training, he says "We do a lot of free training because that can be a barrier. A goal is getting my channel as trained as much as possible. We've put a lot of stuff available online so that what we used to have in the classroom, you can now do it online over a few days."
Sophos just added O2 as a customer and channel. "I have had a couple of meetings with them – early stages, but an interesting pipeline. They are a channel for us but also have a strong channel of their own."
IT Europa: "Historically and across Europe, the telcos and the mobile operators have not been that successful at selling anything to the SMB sector perhaps because it needs a lot more work. It really needs a partner to take IT in there and install it and keep it running. Is this going to be different?."
Martyn ​Brownlie: "Looking back, I would agree with you. Initially I was a little surprised when I went through some of the success that they've already had with some security providers. They have done well in Office 365 and I think they've learned quite a lot of lessons along the way. They are used to thin margins so anything they can enhance average revenue there is welcomed by them. And I think they see that their presence in their customers is stronger than ever. We are in a consumption model, and I think they're going to start see some success over time. The projections are that they've given me, I actually think somewhat conservative."