Submitted by John Garratt on February 14, 2019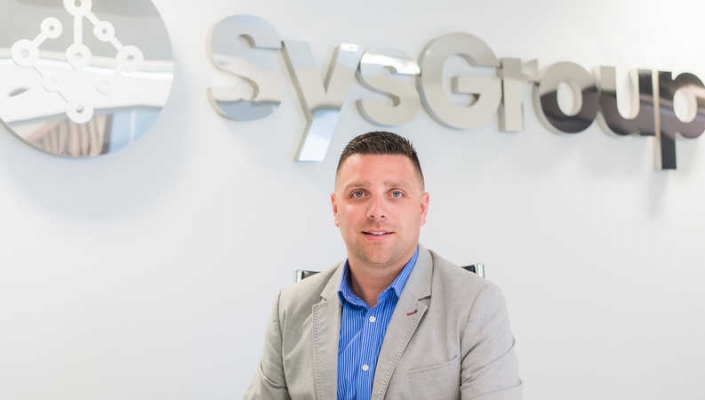 SysGroup PLC is one of the UK's fastest growing managed IT services and cloud hosting providers. Headquartered in Liverpool, and with offices in London, Coventry, London and Telford, its CEO Adam Binks has ambitious plans for this UK- founded and listed business. It has just bought Certus IT for £8m in cash - the group's seventh acquisition in the last five years and with the parallel announcement of a tranche of considerable new investment from the capital market, it won't be the last. IT Europa asked Adam Binks for some insights in a competitive market....
IT Europa: Does a successful managed services business depend on scale or efficiency? What is the secret of a good MSP?
AB: There's a number of contributing factors for growing a successful MSP, building a scalable business is a crucial aspect of this. As customers grow, their technology needs and challenges grow. To continue delivering the best possible level of service, a good MSP needs to be able to scale their capacity and resources to fit the evolving needs of their customers.
However, you cannot deliver a high level of service at scale without efficiency, especially in a fast-paced business environment. Increasingly we see customers working against tight deadlines, and they need an MSP they can trust to help solve IT problems quickly, whether it's cloud migration, meeting compliance requirements or tackling the ever changing security landscape.
IT Europa: Will the managed services business end up with a few big players and a bunch of small MSPs working in specialized areas and subject to continuous M&A?
AB: According to multiple industry reports, the global managed services market is expected to reach $296.38 billion by 2023. This is no surprise when you consider the demanding technology environments many organisations have. Customers want an MSP they can rely on to have the capacity, technical expertise and vendor credentials to help manage their IT estate. However, customers have incredibly varied requirements. There will of course continue to be big players, but the smaller more specialised MSPs are still incredibly important.
Ultimately for any MSP, regardless of size, surviving in a highly competitive market is reliant on being strategic, on putting the customer needs first and the technology second. This is something we pride ourselves on doing at SysGroup with our TechWorkshop approach, enabling us to deliver the type of boutique consulting and expertise customers value but with the capabilities and bandwidth of a large organisation.
IT Europa: A report this week from SolarWinds MSP suggests that average MSPs gain five customers and lose four each month – does this seem likely to you? Why do customers leave?
AB: The primary goal for any MSP should be 100% customer satisfaction. Whilst the report from SolarWinds raises an interesting question about customer turnover within MSPs, I strongly believe turnover like this is only likely if MSPs are taking their eye off that customer satisfaction goal. At SysGroup we're laser focused on delivering a high level of service to our customers. As a result, a lot of our organic growth has come through customer expansions and referrals, something which is still very critical to our business strategy.
Ensuring 100% customer satisfaction isn't a case of prioritising one thing over another, MSPs can still grow their business whilst keeping this goal front and centre. However, ambitious growth activity, such as that which comes through acquisition, is only sustainable when it's coupled with delivering the best-in-class solutions and having a team that cares for customers' needs and can solve problems quickly and efficiently. It's when MSPs lose sight of this that they will have a high turnover.
IT Europa: What managed services area – tech or vertical market – will you back in 2019?
AB: There is always demand for new technology developments, which is something we continue to work on with our partners to ensure we deliver the best possible solutions for customers. Given the challenging cyber security landscape businesses face and evolving compliance requirements, we're expecting that 2019 will see very significant uptake of managed security solutions and secure cloud hosting. Alongside this managing customer infrastructure more generally will continue to be a focus. However, in 2019 we are expecting to see considerate growth in the retail, insurance, fintech, manufacturing and professional services markets. These vertical markets all have unique technical requirements and significant data sets to maintain, so we're excited to service customers in these markets.