Submitted by John Garratt on January 31, 2019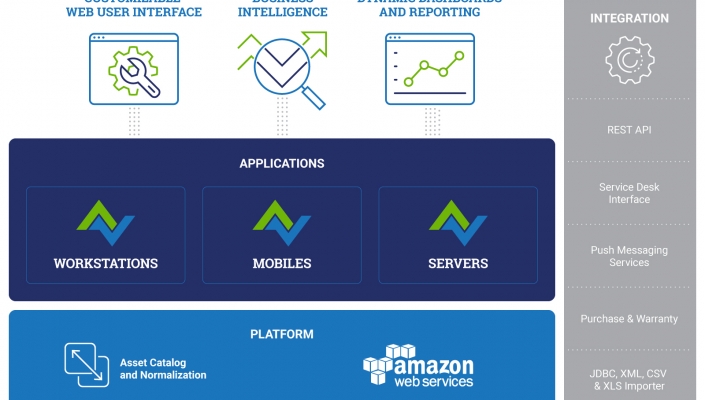 SaaS IT asset intelligence vendor Scalable Software has appointed Prianto as its UK distribution partner. The company has also launched its first partner programme.
"While the company has previously worked with strategic consulting partners, announcing a dedicated partner network is a significant step forward," said the firm.Danny Rowark, SVP sales at Scalable Software, said: "Partners are an essential component of our global GTM strategy and the growth of the partner programme will be both rapid and exciting.
"Working with established experts in an ecosystem of partners will enable us to extend our reach, and grow brand awareness in a fraction of the time. It's important to align the business with experienced enterprise-focused partners that can drive customer acquisition and deliver satisfaction and loyalty."
All reseller partners recruited will be trained, accredited and given channel support, it says. Scalable will also become part of the Prianto "Knowledge Distribution" approach to channel development.
Scalable Software says it will start by recruiting a "select group" of partners and systems integrators, concentrating on engagement, enablement and "empowering partners to develop expertise". Partners will drive sales of SaaS subscriptions and deliver implementation services.
The vendor is focused on helping companies optimise IT investments and ease transformation challenges that are caused by a lack of clarity around IT inventory, usage, license liability and sometimes asset location. Its Asset Vision service automatically identifies IT asset usage, enabling organisations to "right-size cloud implementations, optimise cloud costs to prevent cloud sprawl and achieve savings by reducing the ongoing cost management of the entire IT estate".
Yuri Pasea, CEO at Prianto, said: "There is a fantastic opportunity for Scalable Software's Asset Vision in today's market. We have grown a very successful business as a result of our reputation for working only with vendors at the forefront of their area of technology, and are delighted to have entered into this partnership."
Scalable Software was founded in 2008 with its worldwide headquarters in London and the Americas headquarters in Austin, Texas.