Submitted by John Garratt on February 26, 2020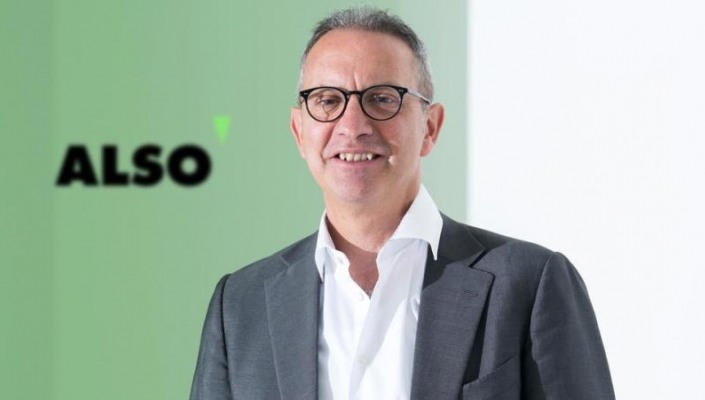 Distributor ALSO has trumpeted its 2019 results which showed a net profit of over €100m, up +24%.  The Group's net sales increased from €9.2bn to €10.7bn (+ 16.5%), with over half of this increase was achieved through organic growth.  
"The excellent and constantly expanding ecosystem, the systematic implementation of our MORE strategy, the three business models Supply, Solutions and Service, and the continuous development of digital technology platforms are the base of this success" says Gustavo Möller-Hergt (pictured), Chairman of the Board of Directors and CEO of ALSO Holding AG.
In the Supply sector net sales increased by 16.4%, in Solutions by 16% and in Services by 21%. Within this business model cloud-based revenue increased significantly (+ 58%). The total number of seats grew from 2.3 million to 3.8 million. The company generated EBITDA of €197m in 2019 as compared to €153m in the previous year. The acquisition in Poland (ABC Data) has already started to contribute to earnings thanks to its rapid integration, it says.
The earnings performance, combined with the optimization of the net working capital lead to an improved cash flow. Cash holdings were increased by 45.4% to €349m. This led to an improvement in net financial debt on a like-for-like basis, i.e. before the effects of IFRS 16. Gustavo Möller-Hergt emphasizes: "It is remarkable that we were able to reach this result while at the same time transforming the organization as well as the net working capital."
In the next few years, ALSO will focus on the following tasks:
expansion of market share in the traditional business in countries where the company do not yet have a dominant position
growth of the Solutions and Service business models
rollout of platforms for IoT, cybersecurity and streaming
full integration of the acquisitions made in Eastern Europe
additional acquisitions, whether geographically or technologically motivated
For 2020 ALSO is planning to improve its reported EBITDA to between €210m and €220m.