Submitted by John Garratt on May 13, 2019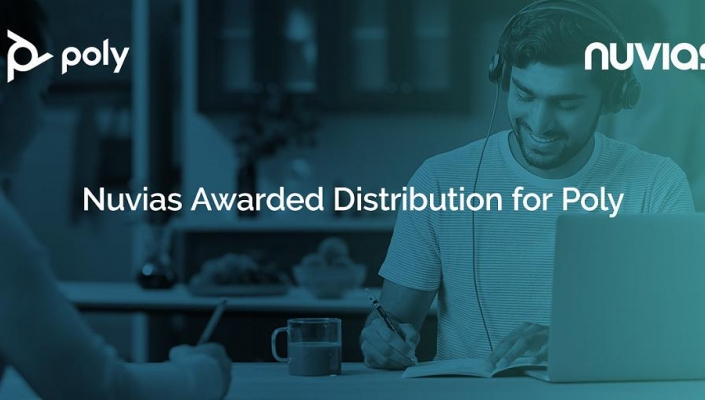 Nuvias is extending the reach of its UC vendor portfolio by becoming a distributor for the Poly headset range across the UK, France and the Benelux region. Poly includes voice and communication technology from Polycom and Plantronics, after Plantronics completed its acquisition of Polycom last year and renamed the combined company Poly. 
Steve Harris, managing director of Nuvias Unified Communications, said: "We are experts in collaboration and unified communications technology for the channel, and the addition of the Poly headset portfolio enables us to further enhance the user experience."
The distributor signed a pan-EMEA distribution agreement with Polycom at the back end of 2017. The deal followed a three-year relationship between Polycom and SIPHON in the UK and Benelux, with SIPHON having been acquired by Nuvias in 2016.
Last year, it started to distribute Cisco's unified communications portfolio and its newly released open SIP endpoints to the UK channel. As a key UK distributor for BroadSoft - prior to its acquisition by Cisco - Nuvias could now support both new and existing BroadSoft and Cisco resellers, as Cisco sought to integrate BroadSoft technology into its cloud-based unified communications solutions. Partners can access Device-as-a-Service (DaaS) and other financing solutions through Nuvias Capital.