Submitted by John Garratt on October 10, 2019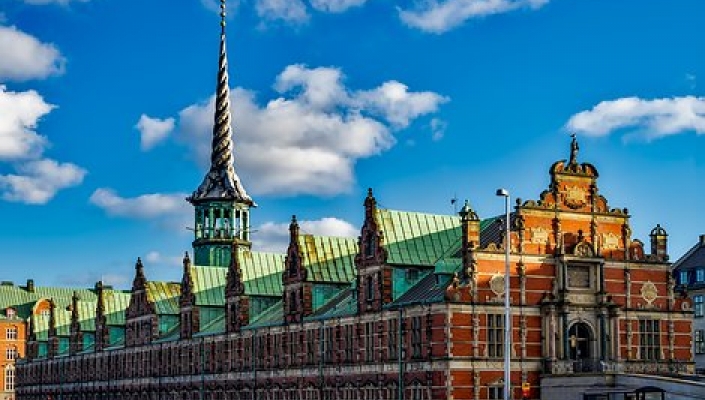 Nutanix has in some cases doubled the rebates available to its best partners, as it continues its journey from being a hyperconverged infrastructure vendor in the supply of tin to a hybrid cloud services company. The company is celebrating its tenth anniversary here in Copenhagen with its annual .NEXT conference. Among the thousands of delegates are around 1,300 partners, and yesterday they were told at a partners presentation (that IT Europa sneaked into) that rebates would be doubled to as much as 20% for Master partners.
Such rebates cover things like signing up new customers and completing deals on the new HPE/Nutanix appliances that have been launched this week, which are optimised to deliver the Greenlake cloud-based services supplied by HPE.
Nutanix started its move away from mainly relying on selling appliances to generate the bulk of its sales a couple of years ago, in a dash for more services business that could be both wrapped around its boxes and other's. It has reportedly found the transition tough though, and the fact that many partners have had to recertify for newer offerings has not made the job any easier – there were over 6,500 new certifications completed in EMEA alone in the last year.
But Nutanix believes it is now over the bump and is going all out to make sure partners are on-side. In the last year, the company says EMEA customer numbers have grown 37%, and that it has passed the 100-mark in the region when it comes to appointed Master/Scaler partners – the top two levels. Out of 900 staff in EMEA, over 60 are dedicated to serving partners.
Nutanix confirmed in the presentation that between 2012 and 2017 it saw itself as a hardware-based business, before moving towards a software-based model between 2018 and 2019. The next period is the Golden Fleece of a subscription-based model to generate more recurring revenues, with the help of a continuing stream of new software services that can be bolted onto the company's portfolio.
Senior executives from Fujitsu, HPE and Lenovo were presented to delegates at the private PartnerExchange event to ram Nutanix's message home.
But with new customer rebates increasing to at least 2% for Pioneer partners and at least 4% and 7% for Scaler and Master partners respectively, the message was more easily digestible. The rates are between 2% and 10% for selling the new range of HPE/Nutanix solutions and there is a 10% rate for closing deals with key named accounts. So a Master partner could chalk up as much as a combined 20% rebate for sales to new customers that involve the newly launched kit.
As for GreenLake, in a press briefing, Craig Routledge, HPE's global sales leader of the GreenLake business, told IT Europa: "GreenLake now has 1,000 customers on a pay-per-use basis and the business is worth $2.9bn, so the company's leadership is very keen to grow it. We think it can be 3-4 times bigger so we are actively looking for more service providers to sell it from their own data centres or colocation spaces."
Routledge said that currently the three main applications for GreenLake were supporting virtual machines, high-performance storage for business software like ERP and accounts, and supporting SAP HANA analytics. Azure Stack deployments at the edge were also a growing business segment, he added.