Submitted by John Garratt on October 16, 2020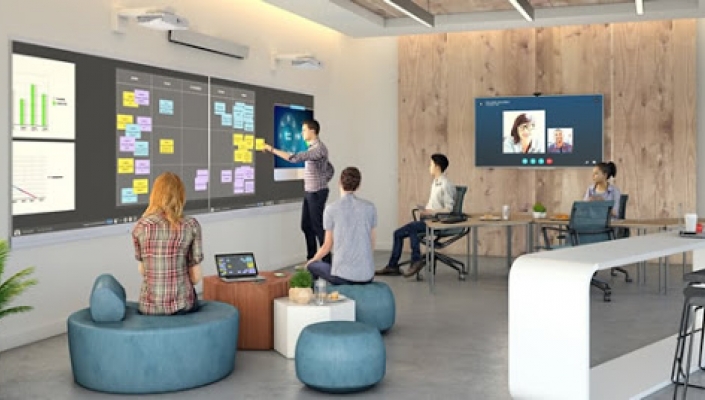 Canadian audio conferencing vendor Nureva has appointed LMS Distribution as its distributor in the Netherlands to help expand its growing market in Europe, which already includes customers such as the BBC, Allianz, Royal Bank of Scotland, Thales and Delft University of Technology.
With its head office and demo showroom in Zaltbommel, LMS is a value-added distributor of interactive solutions for meeting rooms and classrooms. "Its expanding network of resellers places LMS in a good position to accelerate adoption of Nureva audio solutions throughout the Netherlands," said Nureva.
Powered by its patented Microphone Mist technology, consisting of "thousands of virtual microphones" in meeting rooms, Nureva's audio conferencing systems are designed to bring clear, reliable audio to meeting and learning spaces.
The Nureva product line includes the HDL200 for small rooms, HDL300 for mid-size rooms and Dual HDL300 for large rooms. They all feature "true" full-room microphone pick-up, "easy" installation and continuous auto-calibration that automatically accommodates any room configuration.
Stef Hoogeveen, LMS Distribution managing director, said: "Nureva has a long history and strong reputation as a provider of high-quality and innovative products, its audio systems are a high-value complement to our current offering."
Nancy Knowlton, Nureva CEO, said: "We know LMS Distribution will deliver an outstanding customer experience, and we look forward to a strong collaboration. We expect that LMS will build on the success that we have experienced to date with both established and new resellers in the Netherlands."
Broad deployment of multiple Nureva systems is supported by Nureva Console, a cloud-based platform that makes it easy for organisations to manage their systems across multiple locations from a single, secure dashboard.
LMS Distribution is also a distributor for i3-Technologies, Vestel, Turning Technologies and SMART Metals, among others. Last year, Nureva appointed Susan Jickling as its international channel head, after making her director of international sales.