Submitted by John Garratt on June 14, 2019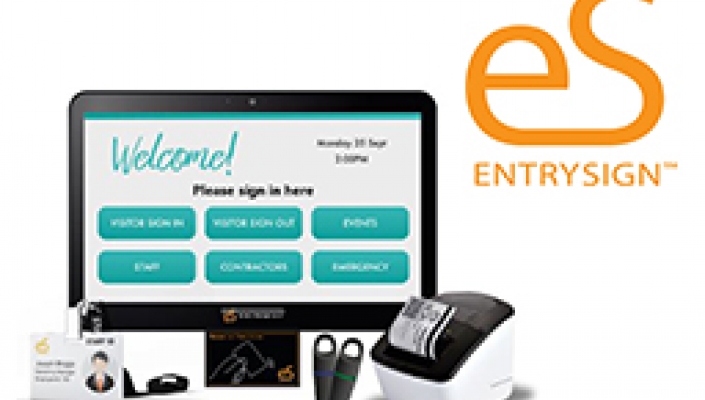 Northamber has signed an agreement with Osborne Technologies to distribute its EntrySign Visitor Management system across the UK. EntrySign is designed to make signing visitors in and out of buildings quicker and easier.
The system does away with paper-based signing in books. EntrySign records the attendance of staff, visitors and contractors via a self-service sign-in process. In educational establishments, EntrySign also records pupil and student movements. The back office suite allows users to monitor who is in the building at all times, look-up historical information, generate detailed reports and "activate an instant evacuation roll call in seconds", said the vendor.
Peter Dosanjh, director of AV at Northamber, said: "EntrySign's Visitor Management system provides both business and education customers with a simple system that helps address a number of GDPR issues, reduces administration requirements and provides new levels of control and cost savings."
Dan Nicholson, sales manager at Osborne Technologies, said: "Northamber's approach to supporting the reseller channel provides a natural partnership to grow the reach of the EntrySign product range to the UK business and education markets. Working with the AV division is a natural fit for us and we look forward to introducing EntrySign to new resellers throughout the UK."
Last month, Northamber announced a new distribution deal with AOTO, an LED display solution provider, to supply the UK channel with a full range of narrow pixel pitch SMD and Mini-LED displays.