Submitted by John Garratt on February 4, 2020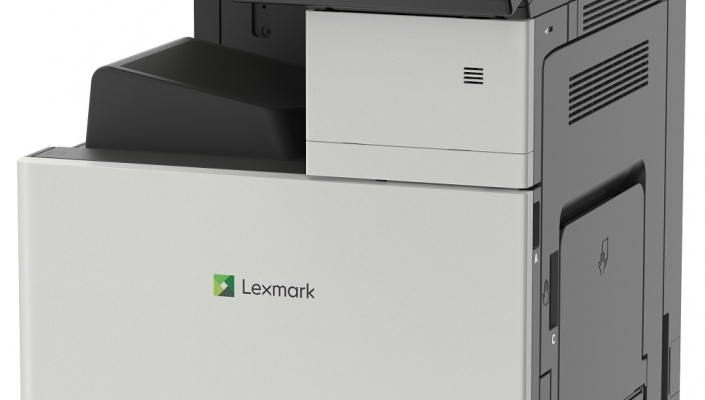 Lexmark is aiming to raise its profile with channels through more MDF for distributors and a globally unified approach.  It has examined its channels in Europe and concluded that there are three segments – 35% are IT resellers, 30% retailers and 35% etailers. By adopting different methods for each, its aims to increase market share this year.
Thomas Valjak, now six months into his job as EMEA channel VP at Lexmark, is launching a new channel programme, ​Lexmark Connect, this month, and wants his company to be better recognised by channels generally, but specifically with distribution. "Lexmark outgrew the market in each of the last three quarters, and we want to continue to do this," he told IT Europa. So he has "increased the channel focus" internally and externally, with vertical market expertise and support for partners.
As part of the global unification programme, partners get access to the same infrastructure as Lexmark itself. He has identified the markets in healthcare, especially the NHS where Lexmark has a long-standing relationship, financial services, logistics and retail, aiming to win through shared knowledge, products and marketing.
"We don't want to lead on price, but solutions, sustainability, durability and support," he says."Partners will find it easier to enroll, to follow, and to earn benefits." 
In addition to regular promotions and financial benefits that motivate partner sales teams to grow and maximize profits, Lexmark Connect is structured to reward partner success. "Through our tiered approach, the more you grow, the more you gain from the program," Valjak added. 
Lexmark Connect provides different program tracks for an experience, tailored to the partner's specific business model and customer base—for Business Solutions Partners, Commercial Partners and Distribution Partners. 
Business Solutions Partners can add value to their customers with insights that position them as trusted advisors fostering higher level conversations with customers that lead to more sales. Resources help those partners expand their in-house capabilities and increase sales performance, including direct support from a sales representative. Commercial Partners need to move quickly so we provide tools to help them go faster and further. 
"We furthermore want to intensify our work with Distribution Partners to attract more resellers specifically in the open market to our program," said Valjak, "and overall we will co-invest more with partners across segments into telling their customers what great solutions they can offer, and reward growth accordingly."
Product launches
As part of the channel, the company expanded its A3 product line of devices with the availability of two new multifunction printers (MFPs), the Lexmark CX920de (pictured) and the Lexmark XC9225. These new devices are designed to bring enterprise-level features and performance to the entry A3 market.