Submitted by John Garratt on August 28, 2018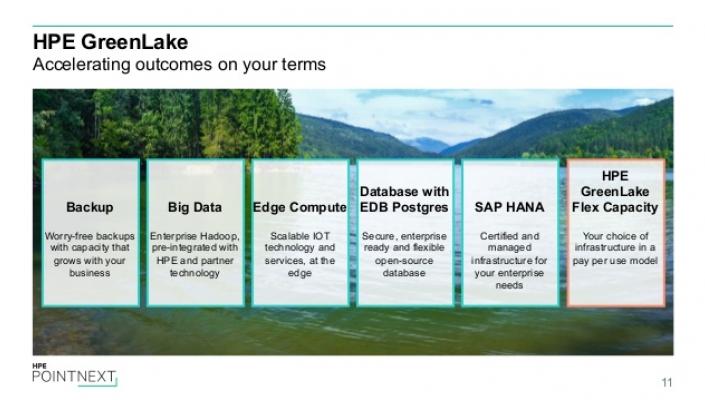 From November, Hewlett Packard Enterprise will make changes to its Partner Ready Program with the aim of rewarding partner investment in high-growth products and services, with greater rebates and quicker access to higher membership tiers with accompanying benefits, it says.
The FY19 HPE Partner Ready program aims to allow partners to earn rewards "from first sale, without gates, caps or targets". HPE is also allowing partners to unlock higher membership tiers and accompanying benefits more quickly. For example, the criteria for a new Hybrid IT specialisation have been designed to accelerate progression through the partner tiers up to five times faster, it says.
The increased focus on high-growth areas of the market aims to improve profitability, but also boost channel partners' skills through new training and competencies aligned to higher-value selling priorities and tied to market trends. These high growth areas are named as "composable" infrastructure, hyperconverged solutions, storage, software and consumption services
Beginning in November, HPE partners will also have end-to-end visibility across the entire sales cycle, one consistent transaction process for quote configuration, and a faster pricing process with one single source for data, it says.
"HPE is making the industry's leading partner program even better with enhancements that will maximize partner experience and make it easier and more profitable to do business with us," said Paul Hunter, Worldwide Partner Sales Leader. "Partners will earn more through the increased focus on high-growth areas of the market, as well as improve their skills to more effectively sell solutions in the future through new training and competencies."
Specifically, the program features a simplified rebate model that offers greater rewards for selling high-growth products and services, ranging from composable and hyperconverged solutions such as HPE Synergy and HPE SimpliVity, to storage solutions such as HPE Nimble Storage and HPE 3PAR, to software solutions such as HPE OneView and HPE OneSphere, to services led solutions such as HPE GreenLake and HPE Datacenter Care. The HPE Engage & Grow partner incentive program, which rewards partner sales for selling across the HPE portfolio, will expand to encompass high-growth products and services.
The shift to consumption-based financial models that allow customers to pay for the infrastructure they use each month while avoiding capital expenses is a notable industry trend. Recognizing this market shift, it is introducing a new competency in the HPE Partner Ready program for HPE GreenLake, the company's suite of pay-per-use on-premises IT solutions, as well as a rebate that rewards Partner Ready for Services partners for their capabilities with consumption-based models.