Submitted by John Garratt on July 14, 2020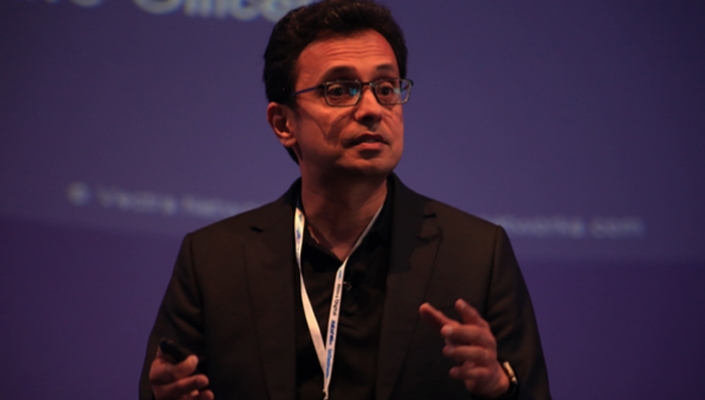 Vectra, a specialist in network threat detection and response (NDR), is on the look out for new partners with the launch of a global channel partner programme.
The US firm says it is expanding into the commercial market to meet "accelerated demand" for one of the fastest growing markets in cyber security.
"Vectra has always been a channel-focused company and we are thrilled to roll out new benefits that strengthen the way our partners conduct business," said Hitesh Sheth (pictured), president and CEO at Vectra. "NDR is gaining unprecedented traction and we look forward to strengthening our partnerships with a scalable partner framework and training programme."
The Vectra global channel partner programme offers three categories based on an organisation's market approach: sell (resell Vectra), deliver services (deliver Vectra services with partner solutions), and manage services (implement Vectra as a managed service).
Grant Paling, global services product manager at Orange CyberDefense, said: "The strong focus on network detection and response compliments our service offering perfectly, as Orange CyberDefense provides managed capabilities for both holistic visibility and actionable insights, that allow customers to secure their widening digital footprints from attack.
"The introduction of the Vectra partner programme has further helped to improve the ease of engagement through better flexibility and alignment to our model as a managed security services provider."
There are several levels of training authorisations and certifications to be had: Authorised to Demo, Vectra Sales Professional (VSP), Vectra Certified Pre-Sales Engineer (VPSE), and Vectra Certified Implementation Engineer (VCIE) combined with Vectra Certified Security Analyst (VCSA) for managed security services providers.
Vectra's Cognito platform accelerates threat detection and investigation using AI (artificial intelligence), to enrich network metadata it collects and stores with the right context to detect, hunt and investigate known and unknown threats in real time.