Submitted by John Garratt on June 23, 2020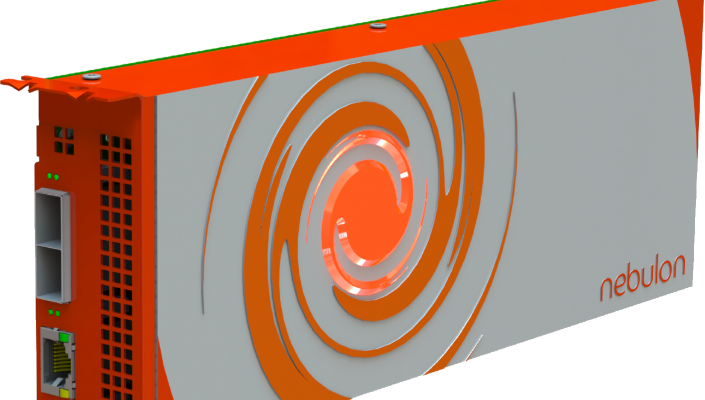 New company Nebulon has emerged to build a new "Cloud-Defined Storage" channel, aimed at managed service providers, IT integrators and server vendors. The US- and Europe-based firm has already struck product delivery deals with HPE and Supermicro. The company has been in stealth since 2018, after being formed by ex-3PAR storage executives. It is headquartered in Fremont, California and has offices in Seattle, London and Belfast in Northern Ireland.
The vendor is offering on-premises, server-based storage for mission critical applications managed by a Nebulon cloud. The Cloud-Defined Storage is powered by the combination of a secure, cloud-based control plane and PCIe cards that are installed into customers' servers, providing the necessary enterprise-class data services for critical applications.
"Customers can cost-effectively and simply address both modern workloads like containers and NoSQL databases, as well as traditional workloads like VMware and clustered SQL databases, at-scale," said Nebulon.
The company says its solution is an advance on basic software-defined storage and hyper-converged infrastructure in an increasingly busy cloud data management and data storage market.
Hybrid IT organisations are pursuing cloud operating models that must address a growing class of mission critical data that cannot or should not move to the public cloud due to service level, cost or compliance reasons. Although this data must remain on-premise, customers are looking for technologies that enable a self-service approach to provisioning and maintaining infrastructure for their applications, like which is possible through the public cloud, Nebulon says.
The supplier provides enterprise-class data services such as compression, encryption, de-duplication, erasure coding, snapshots and data mirroring from its Nebulon Services Processing Unit (SPU). The SPU is a PCIe-based storage engine installed inside the customer's application server, where it is attached to the internal server SSDs much like a RAID card.
This cloud-managed, server-based approach for mission-critical storage "reduces cost" by leveraging commodity SSDs in industry standard servers, said the firm. It also supports any server operating system or hypervisor and requires no software on the server, thereby "avoiding stealing CPU and memory resources from customers' applications".
The technology automates storage operations and delivers infrastructure and application insights through a secure, cloud-based control plane called Nebulon ON. The Nebulon SPU transmits tens of thousands of storage, server and application metrics per hour to Nebulon ON for AI-based analysis.
"This zero-touch remote administration and monitoring is especially powerful in times of social distancing, as IT managers can easily perform their duties from home offices," Nebulon said.
Siamak Nazari (above), co-founder and CEO of Nebulon, said: "Organisations are increasingly demanding a more cloud-like experience for their most critical on-premises applications. Cloud-Defined Storage delivers global insights, AI-based administration and API-driven automation, making enterprise-class storage simple with self-service infrastructure provisioning and storage operations as-a-service for application owners."
Customers will be able to purchase the technology directly through server vendors like HPE and Supermicro, and it is expected that technology integrators and managed service providers will adopt the solutions available to sell on to their customers. 
Before the public launch of the technology today, Nebulon told the ongoing virtual IT Press Tour (which IT Europa is attending) that its technology would be an "ideal solution" to be sold via the HPE GreenLake programme in the future. GreenLake, an IT-as-a-service portfolio delivered through a cloud front end, is already getting plenty of traction among enterprises and managed service providers.
Neil MacDonald, senior vice president and general manager for Compute at HPE, said: "By combining HPE ProLiant Servers with Nebulon's Cloud-Defined Storage we are enabling customers to expand their hybrid IT solutions and further automate storage operations."