Submitted by John Garratt on October 17, 2018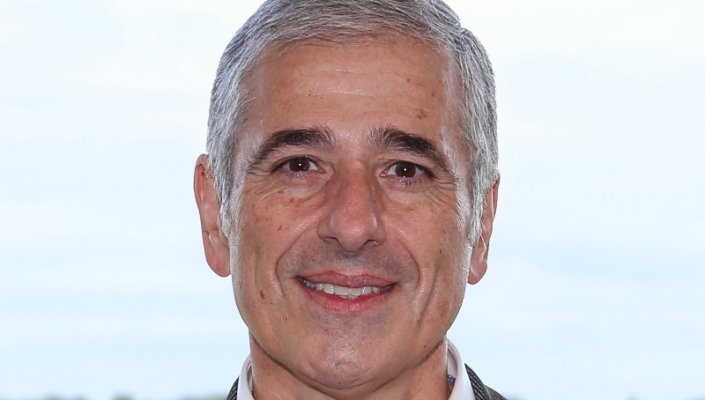 Microsoft has seen a 25% jump in its channel in the last year, driven by new entrants and existing channels moving to cloud, plus an initiative with digital marketing agencies.
"We definitely have new partners entering the ecosystem, but we are seeing a platform shift to the intelligent cloud and this is happening in the industry and creates new channels," says Joe Macri, VP, Commercial Partners at Microsoft UK.  Profitability is driving growth in intellectual property (IP), within the top 2500 some 55% of competencies are now cloud-based and this is an inflexion point, he says.  And this has happened in last year.
"We follow the customer trend. We saw the transition to great than 50% cloud some time ago."
This is set against a consolidation in the traditional fulfilment channel where there are 21,500 partners in the MPN network in UK; within that there are 1000 gold and 1500 silver level. This is the UK shape of the channel – and this cloud adoption is like the Netherlands and the Nordics who are also leading the way in this transition, but Microsoft is not yet seeing it at this level in continental Europe.
And it is quite a varied picture with traditional channels systems integrators and including global and hosting partners as well as MSP partners and ISVs, he says.
"The trends in that are that the fulfilment channel is consolidating. This happened over the last few years and is continuing." He puts it down to market maturity – as in any industry. And a process of change as some partners want to provide different types of services.
A second trend, driven by customers, is a shift away from traditional complex professional services – big multi-outsourcing - across the sectors to using cloud-based managed services which are more agile and outcome based.
"Customers want this. The hosters made the shift first. SIs and the channel are still making that shift," he says.
"The average growth of our ecosystem was 25% last year, then thinking about how it happens – most of that is coming from the cloud. The growth is there – but the pace is determined by the customer. We are meeting the customer demand at that 25%. We changed how we compensate partners from build to consume revenue and that is tied to customers using the technology and that is driving the growth. It can always be more, but I can't put a number on it. I think 25% is pretty good."
And in the channel itself, some partners build their capability in-house, others are acquiring, then a partner-to-partner ecosystem is being created.
"We made a change 16 months ago and aligned all teams with industry worldwide in response to the customers. We are a platform company and now we have sales team aligned – we can talk about customer issues and engage with partners on that basis." All sales teams – commercial or public sector can talk to customers about repeatable business and engage with partners in the verticals. "I know it is an opportunity and we see the business growing as a result."
The marketing agencies in particular are going through a digital shift and represent a new bunch of partners, he says. There are about 25,000 marketing agencies in the UK and about 15,000 have started transformation. Digital Agencies talk to a different part of the enterprise from the IT reseller and are a major growth opportunity for Microsoft.
"We have signed with [digital agency] Wirehive (details below) and recruited 200 agencies through it and formed an ecosystem."
The engagement is on data and AI using Azure. "We still see a lot of transformation in the current partner base. The cloud is fueling growth for them, as well as integrators. Everyone is moving in that direction."
"The new channel is at the core of our strategy. The characteristics are that we see absolute growth through new entrants and transformation of the channel as the business model moves away from transactional to customer lifetime value."
Microsoft and Wirehive
Microsoft has teamed up with UK cloud consultancy Wirehive to help digital agencies evolve by building new services on Azure.
"The UK is the digital capital of Europe. The country is a leader in technology investment, digital skills, talent and collaboration, and the businesses leading this charge are digital agencies," said Wirehive Chief Executive Robert Belgrave. "Agencies are dictating the future technology investments of UK businesses in a way never seen before."
Joe Macri, says: "In this era of disruption, there is a clear opportunity, and more ways than ever, for our partners to create new solutions using intelligent technology like Azure AI and it's great to begin on this journey with Wirehive. As part of our partnership, we have already created a go-to-market plan to empower digital agencies with the relevant tools, signing up more than 200 agencies to the Microsoft Partner Programme as a result. It really is great to see these results at such an early stage in our relationship and I look forward to working with Robert and the team on even more exciting projects."
Wirehive has partnered with brand experience agency Rufus Leonard and worked with mobile software developers Matchbox, among others, to help businesses embrace technology.
Wirehive's Robert Belgrave was one of the keynote speakers at last month's Managed Services Summit in London and address the transformation issue.