Submitted by John Garratt on September 12, 2018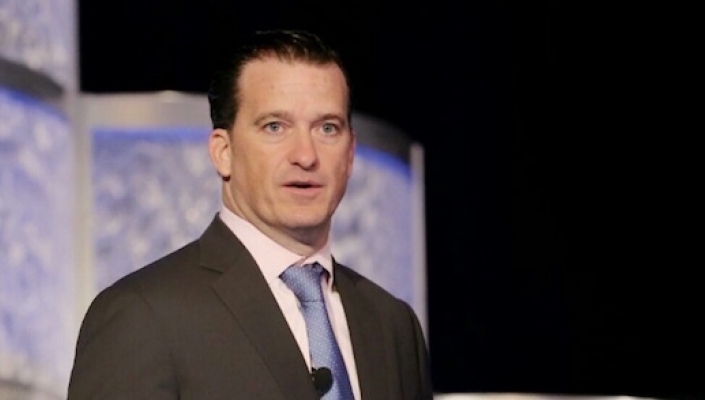 Fresh from reporting year-over-year growth well over 30% so far in 2018 and the company on track to hit over $250 million in annual bookings Kaseya's CEO Fred Voccola is busy with more acquisitions. He hints at two more major buys starting in the next few weeks.
The latest recent acquisition of RapidFire Tools gives it a suite of IT assessment, internal threat detection, and notably, compliance products. Are customers still asking for compliance tools, months after the GDPR deadline, then. "Very much so," he tells IT Europa, "The MSPs have been growing fast, and offering more services, and find they need the tools."
Compliance is about more than GDPR, and there are many more national and regional rules, as well as inter-company structures to be negotiated by MSP as they look to supply a compliance service. Hence the interest in the RapidFire Tools business, which has already been integrated with the Kaseya products, he adds.
MSPs are in a race to become more efficient in the competitive market, and the larger MSPs, he explains, running 40-100 technicians and unable to hire any more because of recruitment market conditions, can make the existing crew 20%-40% more effective by using Kaseya tools. Even though the market is still growing, and so even the old-school MSPs can still grow 10%, the super growth is therefore going to go to those who are effective. Even the niche MSPs who may just do security or backup/disaster recovery, are finding that they need to add more to their portfolio to avoid being displaced, so the efficiency race is on for MSPs of all sizes.
While RapidFire Tools will stay a separate organisation, as as the case with acquisition of Unitrends earlier this year, the plan is that it will allow Kaseya to move more to the same-screen approach, allowing MSPs to do more with the same resourcea.  
While larger MSPs may have invested in tools previously, all the smaller partners have also grown and are now also looking at greater efficiency. To meet the anticipated further demand by smaller business on a global level, he says, MSPs just have to grow and meet the market.
"Over the past several years, small and mid-sized businesses, who are the customers of our MSPs, have experienced the same pains and challenges of dealing with various compliance requirements that the enterprise has had to deal with over the past decade. These small and mid-sized businesses are looking to MSPs to help them manage and address the growing compliance requirements they face, including things like GDPR, HIPAA, PCI, ISO, and others," he says.
Having just come from a meeting where he identified some 70% of his customers as "new MSPs" who are not just switching from a rival product, he can justifiably say this is "a maturing business". He is still keen to cover the ground, though not targeting competitors with whom he shares APIs and links. Expect at least two more acquisitions in the near future as he uses the efficiency model to build his portfolio further.