Submitted by Islam Soliman on February 8, 2023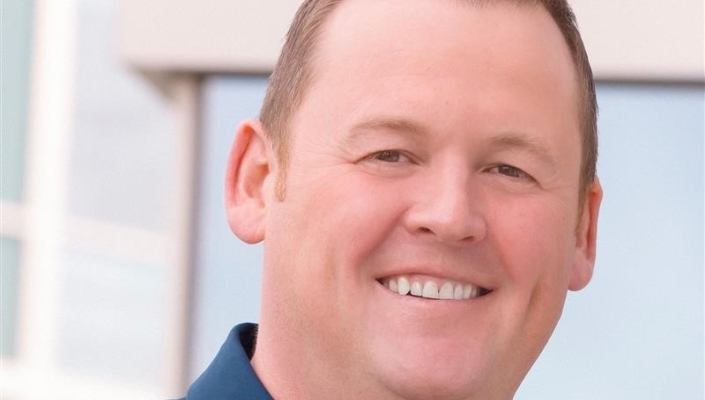 Networking vendor aims to double enterprise business over the next three years
Speaking to 300 partners and the recent Juniper Networks channel event in Madrid, Gordon Mackintosh (pictured), Group Vice President of Global Channel & Virtual Sales outlined a vision to overcome economic uncertainty by pushing further into the enterprise market with a strong focus on AI.
"Currently, I believe we are experiencing a perfect storm, a very positive storm. Definitely with dynamics working in the favour of everyone in this room. ...Sometimes during a perfect storm, your inclination is to batten down the hatches, to run, to hide, but the people in this room, we know how to adapt and to truly seize the opportunity ahead."
In its first global partner event since 2019, Mackintosh shared some headline numbers including enterprise businesses' CAGR of 20%,1500 new transacting partners and CAGR on deal reg of over 60% over the intervening years. However, its service provider business and cloud business has remained relatively flat with only an 8% CAGR over the same period.
Yet the standout of the event is the all-out focus on Artificial Intelligence and its shift toward the enterprise market. The latter is expected with its flat SP business, but enterprise growth has been fuelled by the channel. "98% plus of our business in the enterprise space was through our partners, not many vendors will get on stage and make that statement. And we have no intention of changing that mix. Our goal is to double our enterprise business over the next three years," says Mackintosh.
In a subsequent interview, Mackintosh clarified a further investment of $15m in partner co-funding along with a plan to move away from specialisation and towards solution building.
The AI push is centred on Mist AI, a hybrid network management and support platform that Juniper acquired as part of its $405m acquisition of WLAN vendor Mist System in 2019. The Mist AI uses a combination of artificial intelligence, machine learning, and data science techniques to simplify operations across the wireless access, wired access, and SD-WAN domains. Juniper CEO Rami Rahim name-checked several customers that were benefiting from its AI experience including Chick-fil-a,  ServiceNow and the University of Oxford.
Partners were equally enthusiastic. One German partner informally called it a "game changer". While another UK partner pointed out some of the more granular benefits when it comes to detecting and fixing faults. "It automatically spots like 70% to 80% of the most common issues and you can drill down through it really easily. It's annoying things like faulty cables or issues with device drivers that it can spot and quickly fix that are often quite time-consuming to track down manually."
However, both partners agreed that it was still hard to get the customer to believe the AI hype until they try a demo "…then they are blown away."
Yet for all the positive messages, well-regarded products, strong Gartner MQ positioning and AI glamour; Juniper's market share still trails leader Cisco. According to a 2021 International Data Corporation (IDC) report of the ethernet switch and router market, Juniper holds around 10.8% compared to Cisco's 38.7%. However, Juniper executives, partners, and analysts attending the event all seemed upbeat while sighting the potential economic downturn as offering opportunities. 
What Mackintosh described as a perfect storm was echoed by Rich Butcher, Managing Director UK & I at Nomios, a Juniper Elite Partner.  "And now there are issues around the economy's not being as strong as maybe we'd like it to be. But every single thing that happens there tends to lead to change or potentially for somebody to do something different. If they're doing something different it's frequent technology that will reduce costs. So we're in an amazing position as is Juniper." Nomios has grown strongly over the last year winning several major Juniper-led deals which helped it to scoop Juniper Networks partner of the year for 2022 at an Award held during the event.
Editors comment
After a pandemic hiatus, it is great to see channel events returning. The networking industry has been rather stagnant over the last few years, with only a few vendors really striving to do things differently in a crowded field. Mist was one such pioneer and it seems that Juniper has truly embraced the fruits of its acquisition to lean into the slipstream of AI. People more technical than I suggest that this is not just hype but a real benefit, especially for operational efficiency. And as a neutral party, it's clear that having some more diversity and differentiation between the top-tier networking vendors will hopefully help to spark further innovation. With Huawei, at least within networking, circling the drain in European and North American markets, there is likely to be a surge of swap-outs this year. Juniper's AI shine and SP heritage will help it win more this trade. This second foray into Enterprise markets looks more assured than a decade ago and it seems likely that Mist AI is just the first shot in a barrage of AI-embedded solutions in areas like Cyber Security that may emerge from the vendor over the next few years.