Submitted by Islam Soliman on February 8, 2023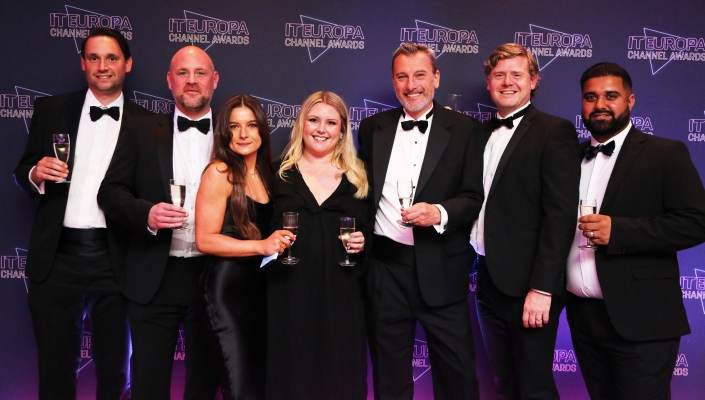 IT Europa has set the date for this year's channel awards - 18th May at the Royal Lancaster Hotel in London.
Now in its 15th year, IT Europa Channel Awards is designed to recognise and rewards excellence in European software development and IT and telecoms solutions.
Sponsored by ThreatLocker, entries will be judged by a distinguished panel of experts from the IT and communications industry. Category sponsors include ConnectWise, Kaseya, OpenText Cybersecurity and Pax8.
Will Garside, IT Europa's Editorial Director, said: "Our awards this year not only recognise technical excellence and great solution provision but for the first time also acknowledge the critical importance of marketing and overall corporate culture. As always, our awards are free to enter and we welcome entrants from across Europe."
Nominations are open now and entrants have until the 17th of March to complete and submit their entries.
Award categories:
SOLUTION PROVIDER AWARDS (FOR VARS, MSPS AND SYSTEMS INTEGRATORS)
• Big Data/Analytics Solution of the Year
• Cloud Solution Provider of the Year
• Enterprise Solution of the Year
• Managed Services Project of the Year
• Managed Services Solution of the Year
• Emerging MSP of the Year
• Business Continuity Solution of the Year
• Best Remote Management Solution of the Year
• Vertical Application Solution of the Year
CYBER SECURITY AWARDS
• Cyber Security Managed Service of the Year
• Cyber Security Response Team of the Year
• Cyber Security Technology Innovation of the Year
• Cyber Security Vendor of the Year
• Cyber Security Educator of the Year
• Emerging Cyber Security Vendor of the Year
• Cyber Security Leader of the Year
SUPPLIER AWARDS
• Software Vendor of the Year
• Technology Vendor of the Year
• Channel Service Provider of the Year
• Cyber Security Distributor of the Year
• Distributor of the Year
• Channel Programme of the Year
SPECIAL AWARDS
• Corporate Culture of the Year
• Most Effective Channel Marketing Activity of the Year
• Channel Leader of the Year
ISVs, MSSSPs, MSPs, solution providers, vendors, distributors, and system integrators wishing to submit their entries or learn more about our sponsorship opportunities can find further information at: https://www.iteawards.com/ 
Contact: Will Garside
email: will.garside@iteuropa.com 
Tel: +44 (0) 1895 454 458