Submitted by John Garratt on October 26, 2020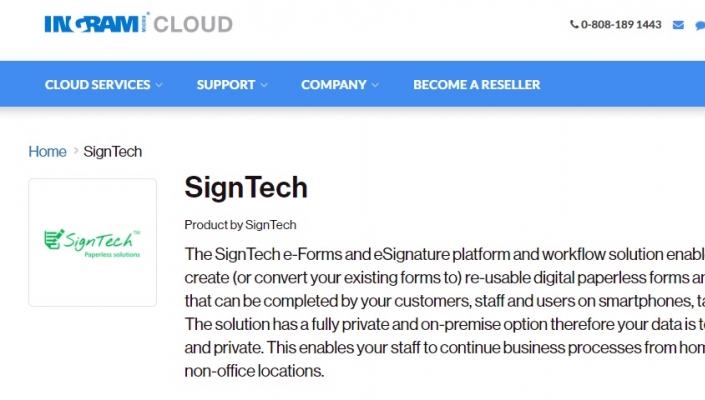 Distributor Ingram Micro has a new addition to Ingram Micro Cloud's UK Cloud Marketplace: cloud solution SignTech, a paperless form solution, offers a fully integrated, private application server that creates paperless workflows to streamline work processes.
SignTech plans to increase its UK channel presence following  wins in over 120 countries worldwide.
Leke Babalola, CEO of SignTech, expresses his enthusiasm for increasing SignTech's brand presence in the UK with Ingram Micro Cloud:  "SignTech, the paperless, award winning eSignature provider is unique in that it offers every client the option of having their very own private on-premise solution. We are making it easy for Ingram Micro Cloud partners to integrate with their existing offering by providing fast and easy onboarding through demos/PoCs and ROI illustrations".
Scott Murphy, Director - Cloud, Cyber, UCC, Ingram Micro UK&I, is in agreement with Babalola and adds that this exposes channel partners to other best-in-class digital eSignature solution providers, stating "Ingram Micro is always seeking new ways to offer our partners greater choice. By actively expanding our product portfolio, we can help support partner growth with complimentary products to their existing offering".