Submitted by John Garratt on November 20, 2020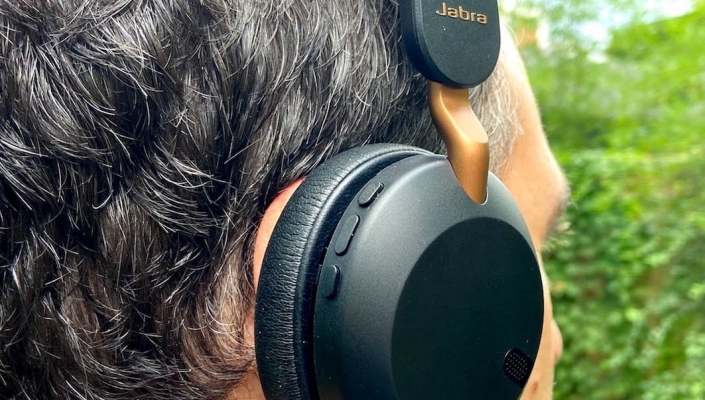 Ingram Micro is now distributing Speechly, a new translation technology that allows direct conversation between speakers of 26 global languages.
The translation tool uses artificial intelligence to translate spoken word and audio, and is configured to work with certified Jabra headsets and devices. Speechly can support paramedics, family doctors, business meetings, inter-governmental negotiations, disaster response, hotels, journalism and academic research, among other use cases.
Speechly will be available for channel partners who purchase the software exclusively through Ingram Micro. "The new offering will enable technology resellers to differentiate their offerings and help win new contracts in both public and private sector organisations where translation is a pain point," the partners said.
At present, organisations which need immediate translation are often forced to either use expensive interpreters or inaccurate and inefficient online text translation tools.
Speechly has been created by IP solutions and software firm FITTS. Speechly uses AI to recognise the language used by the first speaker and translates this "instantaneously" to audio in the second speaker's language.
They can then reply in their own language and Speechly will translate for the first speaker. In its first iteration, Speechly will work with compatible Jabra professional headsets and speaker phones for conversations between two individuals.
All Speechly conversations can be recorded and a transcription of the conversations is provided.
James Haworth, managing director of FITTS, said: "There is enormous demand for accurate, high quality and reliable translation in multiple settings. We noticed that in many of these situations organisations were either foregoing translation altogether - which caused miscommunication and misunderstanding - or they were spending enormous sums of money on interpreters to resolve issues that were often fairly simple in nature."
Joe Casari, UCC interim general manager at Ingram Micro, said: "As a company with a global footprint we know just how important communication is. We are partnering with FITTS to bring Speechly to Jabra channel partners around the world.
"Speechly can add significant value to our Jabra resellers who are looking to address the issue of interpretation, one of the most common problems businesses everywhere encounter."
Speechly can be configured to work with compatible Jabra professional devices and in the near future will support conversations remotely over Microsoft Teams. The translation element of the service uses Microsoft's "natural language processing" AI services. All conversations are stored securely in the cloud and billing is based on usage.
Speechly can translate between the following 26 languages: Arabic, Cantonese, Catalan, Chinese Simplified, Chinese Traditional, Danish, Dutch, English, Finnish, French, German, Hindi, Italian, Japanese, Korean, Norwegian, Polish, Portuguese (Brazil), Portuguese (Portugal), Russian, Spanish, Swedish, Tamil, Telugu, Thai and Turkish.