Submitted by Antony Savvas on June 2, 2023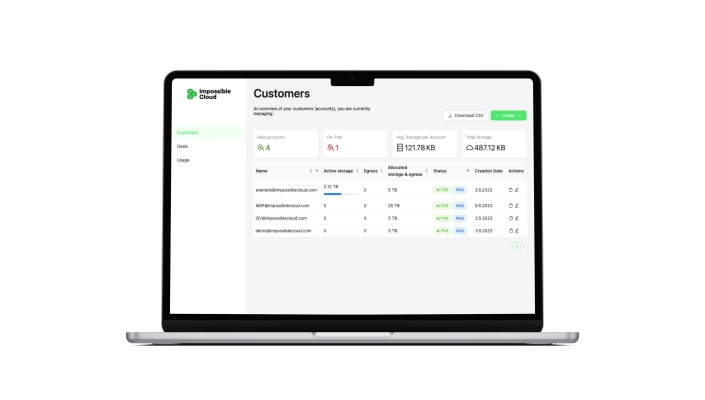 Impossible Cloud, a cloud platform that offers decentralised, multi-service cloud solutions, has launched its first partner programme, with Comet Backup and Acronis the first to sign up.
Clients will now be able to use these partners' backup software in conjunction with Impossible Cloud's S3-compatible storage to safeguard data, ensure business continuity and prepare for emergencies.
More widely, the programme has been developed to support various channel partners, including VARs, systems integrators, managed service providers and independent software vendors (ISVs).
Impossible Cloud recently announced the general availability of its enterprise-grade, native cloud storage solution delivering all the capabilities of traditional cloud storage along with the "key benefits" of Web3 technology. "It is the first decentralised, enterprise-grade cloud for fast, outage-proof, Kubernetes-friendly, AWS S3-compatible object storage, designed to enable switching from Web2 via a single line of code, and delivering cost savings of up to 75%," maintains the firm.
In March this year, the company announced a €7m seed round co-led by HV Capital and 1kx.
The solution offers a flexible, consumption-based infrastructure, enabling MSPs to adjust the storage resources they provide to their clients in a manner that is "secure, efficient, measurable and reliable", the vendor said.
"VARs and SIs want to increase their average revenue per sale with either higher volume or higher margin," said Lennart Rother, director of growth, Impossible Cloud. "They're looking for products with a competitive advantage that will provide new routes to market and enable them to offer advantageous pricing without sacrificing quality.
"Acronis and Comet Backup are ideal launch partners for the partner programme; their services are trusted around the globe, are accessible in multiple languages, and - like Impossible Cloud - offer adjustable solutions that scale with growth."