Submitted by Antony Savvas on May 28, 2021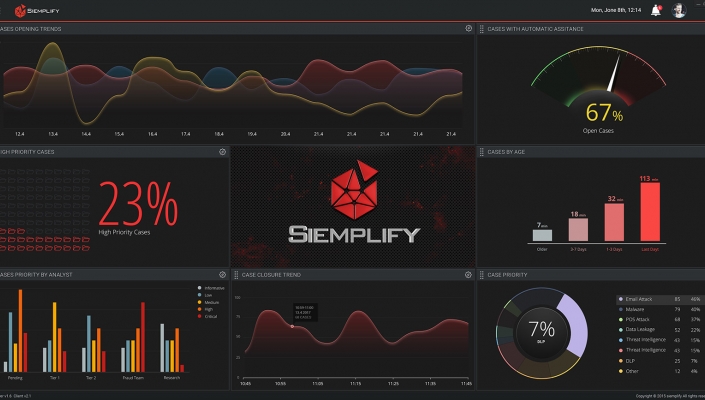 Ignition Technology is now Siemplify's exclusive distributor in the UK, to bring its security orchestration, automation and response (SOAR) technology to the MSSP community.
According to Market Analysis and Insights, the global SOAR market is projected to reach $1.31bn by 2026 - up from from $721m in 2019, at a CAGR of 8.8%.
The Siemplify SOAR platform is combined with end-to-end security operations management to make analysts and security engineers more productive.
"As the MSSP market matures, customers are increasingly expecting more than just the delivery of alerts - ultimately, they want their MSSP to chase down these alerts and, if needed, carry out the remediation work to both stop the attack and fix the underlying issue," said Sean Remnant, CSO at Ignition Technology.
"The issue is that resolving every phishing email or suspicious login is time consuming, and in many cases requires significant human intervention from a skilled security analyst," Remnant said. "This process is difficult to scale while remaining cost efficient so what happens is that some MSSPs may end up cutting corners due to the sheer workload."
He said Siemplify's offering carries out remediation steps in an automated way that can "dramatically reduce security analysts' workloads".
Siemplify uses patented technology to continuously analyse alerts from all sources, identifying common entities indicative of a coordinated attack. This allows MSSPs to focus on threats rather than alerts.
When real threats are detected Siemplify automatically combines contextually related alerts into a single case. "This typically reduces the caseload of a security analyst by up to 80%", says Siemplify.
The product supports integration with third-party ticketing and helpdesk systems including ServiceNow, BMC and Jira.
Ignition will offer partners pre- and post-sale support, integration best practice and advanced training.
"Ignition is a perfect partner as we both want to help MSSPs use automation to overcome the challenges we all face with recruiting and retaining skilled staff," said Wayne Geockeritz, VP for global channel sales at Siemplify. "Security analysts already have a difficult job and if an MSSP hopes to get the best out of these skilled practitioners it is vital that they give them the right tools to get the job done."
This March, US security firm Synack signed a distribution deal with Ignition as it sought to widen the use of its penetration testing service in Europe. The agreement aimed to enable more organisations in the UK, Ireland, the Nordics and the Benelux region to take advantage of the talents of the Synack Red Team, a vetted community of ethical hackers who hunt for critical software vulnerabilities.