Submitted by John Garratt on April 9, 2019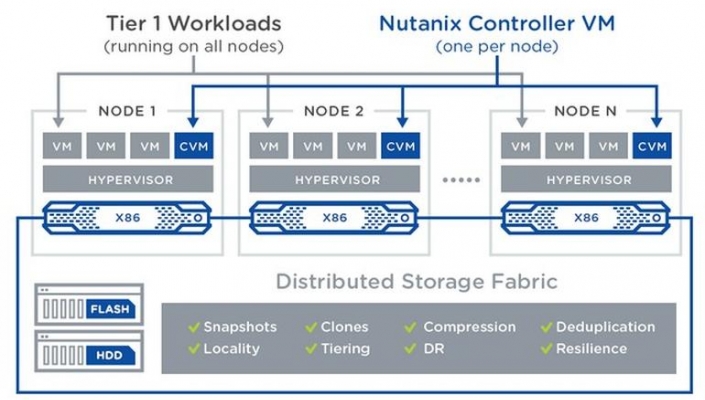 HPE now has a global partnership with Nutanix to deliver hybrid cloud. The combined offering will be delivered as-a-service through HPE GreenLake. It also means that Nutanix will enable its channel partners to directly sell HPE servers alongside Nutanix's Enterprise Cloud OS software so that joint customers can purchase an integrated appliance.
Enterprise customers had been running Nutanix's infrastructure software on HPE servers for some time, but without HPE support, which had preferred them to use its Simplivity offering. Now, in effect, HPE has OEMed its servers to Nutanix as the products will be shipped directly by HPE. But HPE's own channel would need to be Nutanix-accredited to sell the combination.
"Our customers tell us that it's their applications that matter most. Our partnership with HPE will provide Nutanix customers with another choice to make their infrastructure invisible so they can focus on business-critical apps, not the underlying technology," says Dheeraj Pandey, founder, CEO and chairman of Nutanix.
Other server-vendors such as Dell EMC already run the Nutanix model, which has an advantage in not requiring investment in a VMware or other hypervisor.
With variable payments based on actual metered usage of the workload or resources, rapid scalability ahead of customer capacity needs, and enterprise-grade management and support, HPE GreenLake aims to delivers a cloud experience to data centre or co-location environment.