Submitted by Antony Savvas on October 24, 2022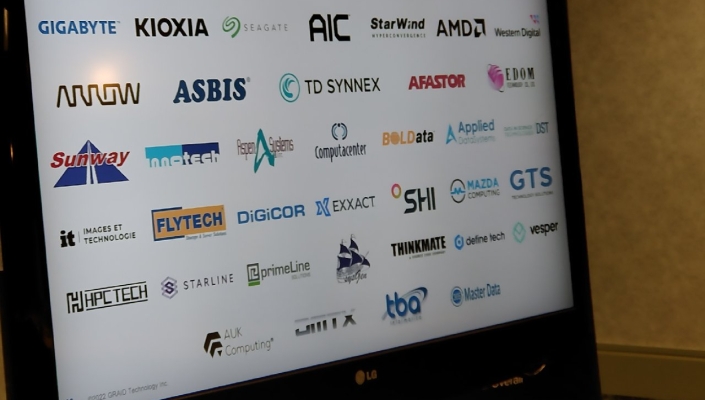 Flash storage management vendor GRAID Technology has appointed Germany's primeLine Solutions as part of its European channel expansion.
IT Europa met US-headquartered GRAID on the IT Press Tour of Silicon Valley earlier this month, and it said then it was scaling up its channel reach (see existing partners above) in Europe.
primeLine is now offering SupremeRAID, the GPU-based NVMe RAID controller from GRAID, to deliver custom HPC (high-performance computing) storage solutions for demanding workloads.
Based on the NVIDIA A2000 GPU, SupremeRAID is a controller designed to deliver the full potential of NVMe SSD drives in a RAID array. One SupremeRAID card can manage 32 direct-attached NVMe SSDs, as well as deliver up to 19m IOPS and 110GB/s throughput, says GRAID.
Stefan Bangel, general manager at primeLine Solutions, said: "The test results from our internal test lab are impressive. The enormous IOPS and throughput performance of the systems with SupremeRAID, while simultaneously relieving the CPU, is a real game changer.
"The first servers and storage systems with SupremeRAID are now in productive use at our customers with very positive feedback throughout."
Leander Yu, founder and CEO of GRAID Technology, added: "This partnership with primeLine Solutions will offer flexible, easy-to-configure HPC storage solutions that drive technology forward, while delivering our mutual customers an incredible competitive advantage in the German market."