Last updated:
November 1, 2022
2 minutes read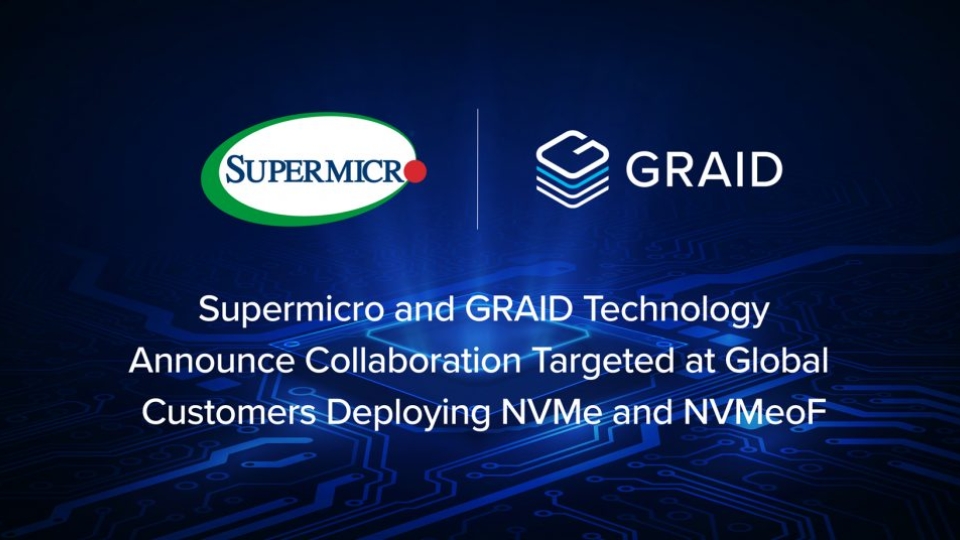 GRAID Technology, the RAID card provider for flash storage and management, has signed a joint go-to-market deal with Supermicro.
"Supermicro is a global leader in the design and deployment of NVMe- centric offerings," said Leander Yu, CEO and president of GRAID Technology. "We are now more closely aligned with them to offer their customers and partners a true competitive advantage in the NVMe and NVMeoF marketplace, where together we will have an unbeatable combination."
That combination of Supermicro and SupremeRAID technology from GRAID will offer Supermicro customers an "easy-to-configure" option for data protection, that drives a "lower cost of deployment" for the most demanding workloads, said the partners.
Vik Malyala, president and managing director for EMEA at Supermicro, said: "GRAID's SupremeRAID NVMe solution offloads RAID and NVMe data durability tasks from the CPU, freeing server resources for compute intensive workloads.
"Customers will quickly see the benefits in applications, ranging from VMs and containers to AI and HPC. It's a very effective addition to high-performance storage based on Supermicro's flexible Building Block Solutions."
GRAID recently appointed Germany's primeLine Solutions as part of its European channel expansion, announced at this month's IT Press Tour in Silicon Valley.