Submitted by John Garratt on August 20, 2019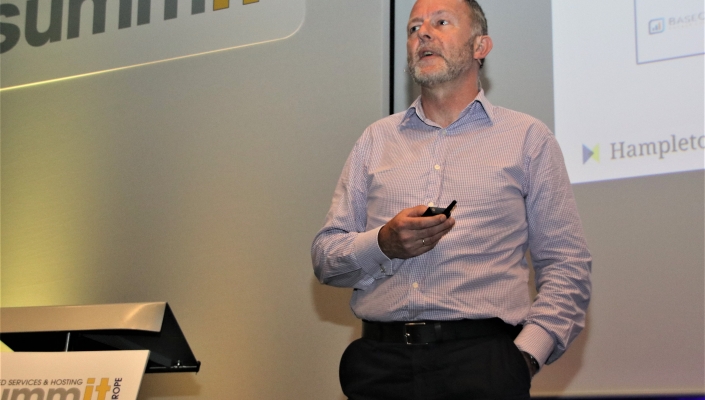 Three fintech mega-deals totalling $87bn have driven a record-breaking $120bn in disclosed transaction value for the sector in a 'white-hot' first half of 2019, reveals Hampleton Partners, in its latest global Fintech M&A Market Report.
Hampleton's report pointed to a revitalised M&A market since the slump in 2H2018, as well as an overall trend for larger deal sizes: 65% of deals exceeded $100m in 1H2019, compared to only 54% in 2018 (disclosed deal values).
Jonathan Simnett (pictured), director and fintech specialist at Hampleton Partners, and a regular speaker at the Managed Services Summits in London and Europe, said: "The fintech M&A market is white-hot in Europe and North America. Financial businesses and institutions are increasingly open to adopting large-scale fintech in transaction processing or enterprise financial software, and as the financial services industry re-structures, competition for game-changing assets is increasing."
Hampleton Partners, which specialises in international technology M&A and corporate finance, noted that all three of the top transactions were in the payments processing segment: Fidelity National Information Services acquired Worldpay for $43.6bn; Fiserv acquired First Data for $22bn and Global Payments acquired Total System Services for $21.2bn.
Fundraising in fintech continues its record-breaking course. With 818 fundraises so far in 2019, the anticipated annualised figure of 1,636 would set a new annual record, narrowly beating those figures recorded in 2017 (1,632) and in 2016 (1,633). Furthermore, excluding the Ant Financial deal of June 2018, Q2 2019 recorded the most fintech fundraising ever with $10.9 billion raised.
All this confirms that, while they seem to be gradually multiplying in number, fintech funding rounds in North America and Europe are becoming larger. However, Asia is not currently sharing the same level of fundraising success, with fundraise count and value stagnating.
Excluding the three mega-deals in payments processing, enterprise financial software remained the largest fintech sub-sector, with over 75% of remaining disclosed deal value and just under 50% of all deal volume - 98 deals.
As challengers use their agility to attract new customers, legacy players are forced to acquire the necessary technology to compete, comments Hampleton. Investors and acquirers will tend towards targets that focus on automation via disruptive technology, such as real-time payment processing technology; AI chatbots (expected to save banks $7.3 billion annually by 2023); and mobile banking, as in-person branch visits are set to fall 36% between 2017 and 2021.
Meanwhile, blockchain utilisation continues to spread through collaborative platforms like Bitpay with Visa. Jonathan Simnett concluded: "The heat is being applied to fundraising, auguring well for future large-scale fintech exits. 2Q2019 proved to be the largest quarter ever for fintech fundraising, with Europe already exceeding its 2018 annual record. As Europe and North America power ahead of the currently moribund Asian fintech fundraising market, we expect this to yield several large-scale fintech M&A transactions in the future."