Submitted by John Garratt on December 21, 2018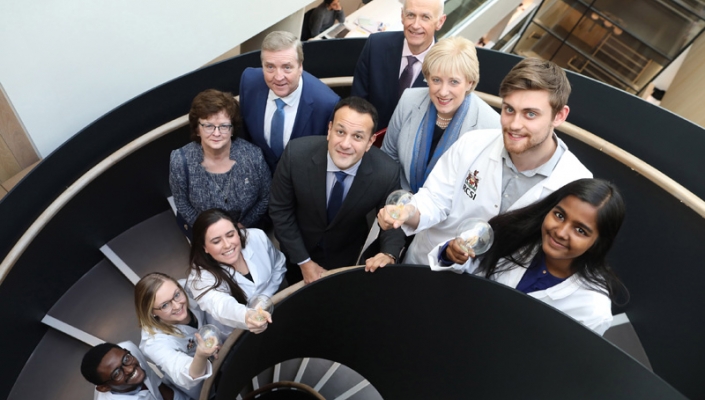 Distributor Exertis has secured Irish government funding for its "Blockchain in the Technology Product Supply Chain" project. It was announced as one of 27 projects to be funded as part of the Irish Government's €75m Disruptive Technologies Innovation Fund (DTIF).
Exertis SCS will lead the project in collaboration with the Centre for Applied Data Analytics Research (CeADAR) at University College Dublin (UCD) and Dublin-based software company Sonalake.
Brian Cassidy, Exertis Supply Chain Services IT director, said: "Our intention is to bring to market a fit-for-purpose blockchain platform for the technology product supply chain within three years. This will complement Exertis' global technology market reach and supply chain expertise, while leveraging the research and implementation experience of CeADAR and Sonalake".
Benefits of the newly developed system include a shared visibility to orders across the supply chain, from component manufacturer to consumer; detailed product provenance information based on product serial numbers, which is key for reducing counterfeit and managing warranty liability; and simplified financial reconciliation for promotional rebates; among other features.
The DTIF funding will enable Exertis SCS to develop and deploy the technology on a commercial basis, it says. The Irish government said the fund is a "key part" of its Future Jobs initiative, a plan to secure Ireland's economic success starting from 2019.
Irish prime minister Leo Varadkar (centred in picture) said at the funding awards event: "Today everything is faster, more efficient and more easily accessible. We must adapt to a future of greater digitalisation and automation. Today's school children will be employed in jobs and industries that don't exist yet. Technology will eliminate or transform existing occupations."