Submitted by John Garratt on February 25, 2019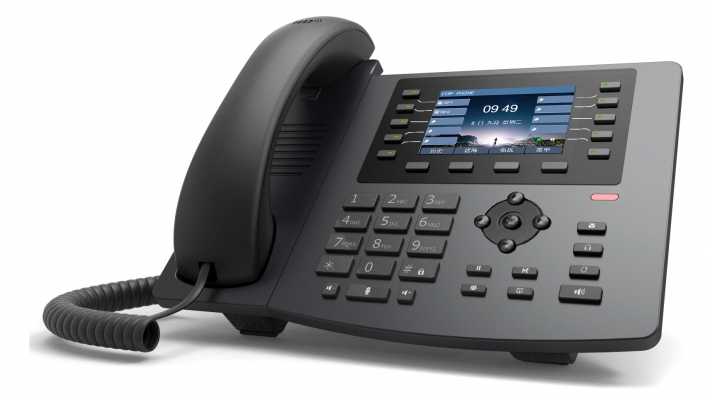 Exertis is to distribute the vipeX SIP handset range through its reseller base across Europe. Exertis will be offering two vipeX models, both featuring intelligent DSS key-mapping. The D4P has a 2.8in LCD colour display, a 10/100 RJ45 port and is capable of handling four SIP lines. The D5G has a 3.5in LCD colour display, a 10/100/1000 network port and is able to support six SIP lines.
According to a recent market research report by Markets & Markets, the global SIP trunking market is expected to grow from $7.63bn in 2018 to $12.7bn by 2023, growing at a CAGR of 10.7%. The need to enhance collaboration among remote and mobile workers is said to be a major driving force for the growing adoption of SIP trunking services among small businesses.
Mark Sumner, Exertis unified comms product manager, said: "These products provide enterprise class features, performance and quality together with excellent value, offering an alternative proposition for all our resellers supplying SIP endpoints on hosted and traditional PBXs."
For the UK market, it will be including the power supply in the box as standard, taking away the need to purchase this separately for additional cost, and allowing resellers to offer one price for an all-in-one box solution. "With a RRP of £99.99 for the D4P and £119.99 for the D5G, these products fit perfectly into an ever-growing market place, giving resellers the ability to offer their customers something different that differentiates them from the competition," the company said.
Last year, Exertis added the full range of Mitel's unified communications and collaboration solutions (UCC) to its portfolio for UK resellers. Exertis was previously a distributor for ShoreTel, which was acquired by Mitel in 2017.