Submitted by John Garratt on November 12, 2019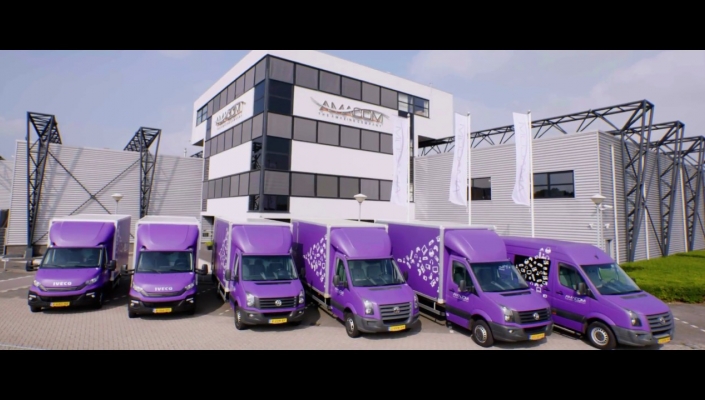 Exertis reported a profits jump for the half year ending 30 September, but in the DCC technology division of which it is part, this came from its acquisitions.  It blames uncertain economic outlook in the UK for its decline in organic operating profits there. Overall, the tech division grew revenue 13% to £1.795bn, profits jumped 42% to 25.4m as margins rose from 1.1% to 1.4%.
"Yes a lot of the gains came from the acquisitions," says Tim Griffin, Managing Director of DCC Technology and the Exertis Group. A lot of acquisitions will deliver benefits in the future, he says. 
So it has looked to continental Europe and the AV sector for growth; in Western Europe, the acquisition of Amacom, which services retailers across the Netherlands, has performed well since its acquisition in June 2019, it says and will provide "additional service capability" to support the growth of DCC Technology's consumer proposition.
The B2B business also performed in line with expectations and continues to invest in its audio-visual proposition, with the business' offering in this area being further supported by the recent acquisition of Comm-Tec in Germany and a small bolt-on acquisition in the Benelux region. "There was excellent growth in the Nordics (20%+) and in France to a lesser extent. Very strong in continental Europe. The UK is a challenge where we face consumer sentiment which has hit retail and enterprise market in decline as par to the natural cycle compounded by cloud challenges. But we are broadly in line with the market and this is not unexpected."
Comm-Tec gives it access to markets in DACH, Italy, Spain and the eastern block. "We will continue to fill in the white space in specialisms in those areas and expand into new geographies," he says.
DCC Technology acquired two small businesses during the period, a managed service business in Ireland and a Pro-AV specialist in the Benelux region. Although small, both acquisitions support DCC Technology's strategy to continuously enhance the service offering it provides to its customers and suppliers.
The investment is very much around the core specialist activities such as Pro-AV; the purchase of Keren in the Netherlands this week fits in with this.
"The purchase of Bconnected in Ireland is in the mobile space and this plays into the services and mobile areas, which we think important. Bconnected is a provider of Enterprise Mobile Management (EMM) and Mobile Device Management (MDM) solutions. Based in Maynooth, Co. Kildare, the company reported revenues of €1.9m in its last financial year (ending Dec 2018).
EMM services include managed services, monitoring access, data segregation on all IT devices (and operating systems), combining end-users' needs with IT security measures and relevant software licensing. 
There has not been any great change in Exertis' channel, he says "We have seen similar numbers but they have been looking to get into adjacent areas of technology and perhaps go into new areas to support customer. We are helping them with our value propositions providing leverage and simplicity with expertise rather than them investing in resources. We are looking to be able to support white label services to MSPs and this is part of the Bconnected buy."
Security is also a focus area with "as-a-service" targeted as its capabilities grow, he adds.