Submitted by John Garratt on April 10, 2019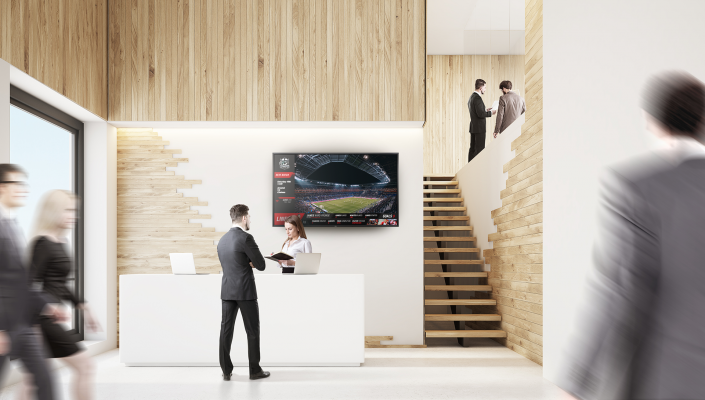 Distributor Exertis has sealed a pan-European distribution agreement with Intevi to provide resellers with a variety of digital media solutions through its Exertis Pro AV Solutions division. Intevi offers digital signage, digital communication and IPTV solutions with metrics and analytics.
The products are aimed at a wide range of vertical markets such as hospitality, retail, corporate, transportation and stadia.
Each display device in the Intevi IDT system can be  controlled and system actions can be applied across a group of screens, it says. Through the convergence of IPTV and digital signage, content distribution can be optimised, combining digital media channels and branded content to elevate and personalise displays. Plug-in widgets can be added to show weather, transportation, news and sport.
Greg Bennett, head of solutions at Exertis Pro AV Solutions, said: "With Intevi customers can create engaging content to efficiently communicate messaging. Its IDT range is designed to be simple to use, with features that help organisations to deliver digital video streams and managed content over an IP network to digital media displays and PCs.
"It's a great addition to our portfolio, fitting perfectly with our strategy of providing end-to-end solutions for our resellers to meet the needs of their customers."
Adam Wilson, director and co-founder of Intevi, said: "Working with Exertis will allow us to extend our global reach, growing the brand across European markets. We chose to partner with Exertis as they have an excellent skillset in both IT and AV which nicely complements the Intevi solutions."
Last autumn, Exertis expanded its AV offering by adding the ClearOne Pro audio, video and streaming range to its Exertis Pro AV Solutions portfolio. Exertis had already distributed ClearOne's on-premise and cloud-based video conferencing and wireless presentation solutions.